Thinking about the TV-shows I've reviewed recently (there haven't been many), I always seem to talk about Netflix shows. Like generally, most of my reviews are on Netflix shows and even though I watch a lot of other shows too, they rarely end up here. So today's post is dedicated to all the shows that are not on Netflix. Basically it's a list of favourites by other streaming sites like Amazon Prime and Apple TV+, plus other places like HBO and a few regular broadcasting network shows too (I know, I'm surprised as well).
Disclaimer: this list does not include miniseries which is why The Outsider and Defending Jacob (cause for sure that was making the list) are not included. There are not, I repeat, there are not any Netflix shows here.
Honorable mentions: The Handmaid's Tale on Hulu (haven't finished so I'm just throwing it out there), See on Apple TV+, 9-1-1 on Fox (it's not good but man, I keep going back to it anyway), Shrill on Hulu, Upload on Amazon Prime (it's still fresh on my mind but I'm not ready to fully embrace it yet).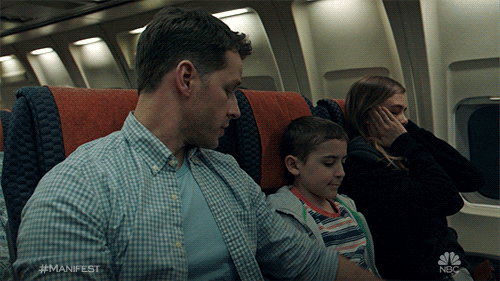 You'll be seeing a bit of NBC on this list because apparently that's my favourite broadcasting network. Who would have guessed!? Anyway, Manifest is a show where a plane full of people accidentally time travel and end up skipping five years. Unfortunately for them the five years was just seconds so when they finally land everything has changed.. a lot. There's also some supernatural powers that come from time traveling and a sister/brother duo start looking for answers. Honestly, I binged two seasons in like a few days and it was just the right amount of entertaining, thrilling and romantic.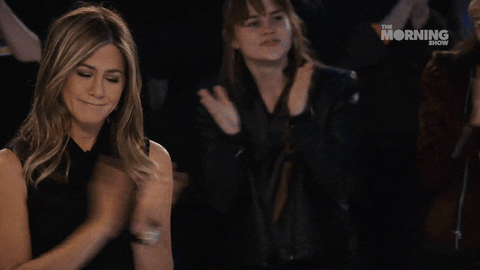 A few weeks after the first season had ended, I was still heavily in love with The Morning Show. I still am, it's in this list but it's not as strong as some of the other shows. It is too rough around the edges at times all while looking a little too polished. It's still good and has some amazing performances (I'm looking at you Billy Crudup) that I cannot wait to see again soon. There is also the well executed twist to the first season and the overall topic is very very important. So while it isn't shining as brightly to me as it did during its airtime, it's still a must for TV show fanatics.
I think this is the only Amazon Prime show on my list, yes, I'm pretty sure it is. I've seen a few others but in general, I'm sort of not a fan of this streaming service as much. It seems I find a lot more joy in other services. Anyway, The Boys was a pure joy when it popped out though! Delivering a great comic book styled superhero drama with adult humour. Karl Urban has a hot beard, I didn't mention it in my beard post because I'm showcasing it here today. I mean, this two days in a row would be a crime! PS: this show is created by Eric Kripke, who created Supernatural (and ran it for its first 5 seasons), so I knew I was in safe hands right away.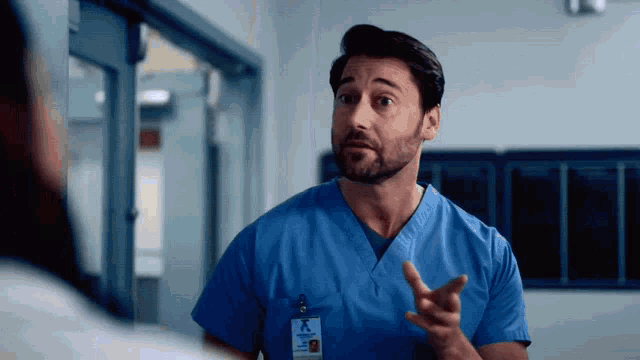 Medical dramas became a big no-no to me after it became evident that networks are full of them. Even now there's too much and procedural shows just seem to be a really lovable trend. I would have not discovered New Amsterdam if it weren't for my best friend. She put it on while we were doing nothing during my visit to Scotland and I kept watching it. It's not as mushy as other medical dramas now seem, I don't know, it's somehow more appealing. Yes, incurable things become curable in a span of two episodes but it's less annoying. Maybe it helps that it's based on real life a bit? No idea. PS: I really adore Ryan Eggold in this so maybe that's why I like it.
Leave it to me to start a show after it's finished. Well, knowing me, and the fact that I like to binge watch everything, that seems like a great way to love a show. The Magicians is a great fantasy show that is a lot funnier that I originally thought. I'm not done with it yet though, I'm somewhere in the first half of season 3 and I'm loving it. The reason I took a break was because the show is for sure going to break my heart and I'm now prolonging the process. It's so funny though, man, there are so many cool moments when they use pop-culture references in a fantasy kingdom. And that's just pure comedy gold. I love it. I LOVE IT! PS: SyFy has so many shows but I never seem to stick with them but in all honesty, it should be my favourite as I love sci-fi and fantasy.
The reason I'm putting Euphoria in the middle is that I've only seen a season, I think if I had two, it be higher up. I love the vibe, I like the structure of the series and I just fully embraced its heaviness. In general, I think these types of new adult shows are not shy to reveal so much.  They do it in a pretty interesting way too, finding new fresh ways to say the same thing. Basically that TV has become a lot more liberal, open minded and these types of shows reflect that. Also the whole glitter theme in Euphoria is just amazing.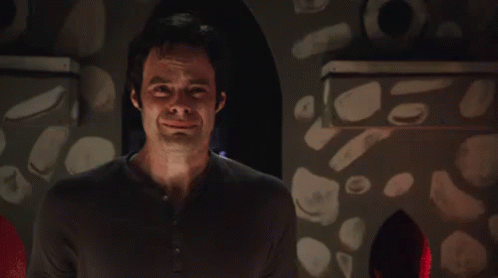 Nothing to say here besides the fact that Barry is great. It's a good combination of humour and drama, it's entertaining and at times, completely nuts (you know what episode I'm thinking of). There is one thing that annoys me though, there's not enough of it. The episodes are short, there's not many of them in the first place and every new season is hundred years away. It's frustrating to wait for something so good for so long. PS: Bill Hader is still amazing though!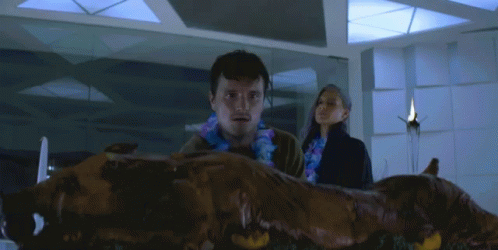 This show is so funny, very entertaining and amazingly quick witted that I'm surprised I so rarely talk about it. Only three seasons, 34 twenty minute episodes – Future Man will go by so quickly and you'll miss it when it's gone. This is an adult humoured sci-fi series, Seth Rogen has producing credits to this, he also appears in this. Josh Hutcherson plays the lead and he is hilarious! Then there are Eliza Coupe and Derek Wilson, who are equally as good. The trio powers through space and time to save the world, and they fuck up, a lot. But the show almost never misses a beat and delivers three well tied in seasons of pure entertainment.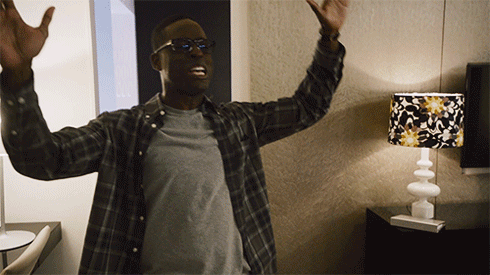 I recently just talked about this show with Sofia and Nik, and I just really love it. It's so fucking sad it's not even funny but it's also so good. With weekly shows it's sometimes difficult to be constantly relevant but This Is Us has a great structure that never leaves you bored. It is also well thought through and seems like the show runners know where to go. I'm still on season 3 at this point but I have no doubt that this show will not lose its momentum. Also, yes, Milo's beard moments are amazing but there's a lot more to love about this show. Like Sterling K. Brown who is just a joy to watch.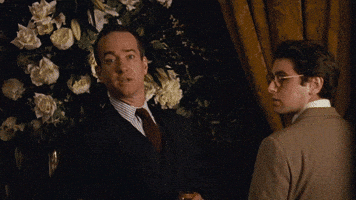 Now I thought long and hard, which show I was going to put on first place but man, Succession is just so well written and acted that it deserves the top spot. My first assumption was that this show was serious, no idea where that came from but while there are serious things happening, it's also very sarcastic and ironic and I just love it so much. I binged the first two seasons in like no time and have been impatiently waiting for the third. With huge cast shows there's always a danger to lose the plot. Succession doesn't loose the plot once, it doesn't even shake under pressure. It plays around with characters and throws them into ridiculous situations, it also shocks you along the way. And oh yes, there's a lot of OMG DID HE JUST SAY THAT moments.
---
10 For 10 is Mettel Ray's 10th Blogiversary celebration series where I post 10 random Top 10 lists during 10 days from May 1st to May 10th.
2