We are here, the final post, the last top 10 for 10 For 10 blog anniversary celebration. Thank you all for dropping by, for reading, for commenting. It's been a hell of a 10 days and I can't believe I did it… For my last post I decided to type up the inevitable list of  top 10 of my favourite movies from 2019. I haven't had the chance to see all the movies I planned (some probably top 10 worthy) but I did get to see some great ones. Thank you again guys, for being here! Here's to another 10 years! (God, I'm gonna be so old by then..) Oh and do let me know which was your favourite top 10 list!
Disclaimer: I can't believe I posted 10 days in a row, that was exhausting… but also kinda fun.
Honorable mentions: And Then We Danced, Ready or Not, Knives Out (haven't seen but think they could possibly be in this list are The Lighthouse, The Farewell and Uncut Gems).
This is a semi-biographical movie based on Shia LeBeouf's life. He wrote the script and he plays his father's role, while Noah Jupe took on the young Shia. It was a very emotional movie and it sort of scares you a little too. Like, was that how Shia's childhood was? If so, it's heartbreaking. It has two great performances and the more I think about it, the better this movie gets in my head.
Noah Baumbach knows how to craft an emotional story from a very simple place. It mostly makes you think, question and sometimes it makes you very sad. Adam Driver delivers the strongest performance yet, and he for sure was robbed by not winning an Oscar for this. He managed to put so much… humanity in one single performance, it was nuts.
For its single take style, 1917 differentiates itself from other war movies. Yes, technically you knew right away were the cuts were but eventually it didn't matter. There is also a fair amount of amazing, breathtaking cinematography in this. Performances are solid and even if the story is very simple, it carries a lot on its shoulder. But that cinematography though – hauntingly beautiful at and scary awful at the same time.
While I loved Little Women, I felt more connected to Booksmart and that's okay. People are different and each to their own. I loved Booksmart for its single evening narrative and how much fun it had. Sure, not perfect but as far as teen comedies go, it sure as hell delivered an amazing one and was my favourite from last year. While I think it won't have as much lasting power, as for instance Mean Girls, it still was one of my 2019's funnest movies.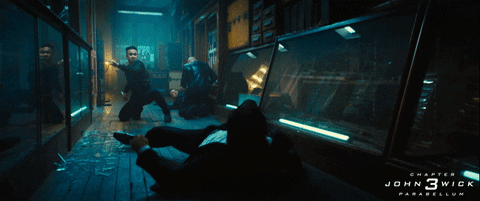 I love John Wick! The first movie had its great moments but I think the franchise has gotten a lot more bolder and a lot more efficient. There are a lot of action sequences in this and they are paced so well too. You never feel bored! It's a true homage to action movies and stunt work. Keanu Reeves is also the coolest guy who deserves such a badass franchise. PS: the stunt choreography is amazing in this!
The more I think about it, the sadder I feel. It was a great ending, even though I still don't see this as my absolute favourite in the Marvel universe. The send offs, the big ass fight scenes, the cinematography and the CGI – Endgame is a win on so many levels before we even get to the script or the before the camera bits. What a way to wrap up 10 years worth of movies that all led up here. It's hard to talk about this movie though because so much happens and it has so much build up. Where the fck would I even begin?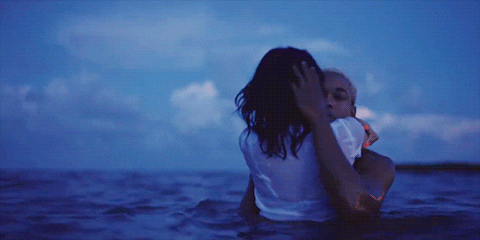 Not much has been said about Waves but it is worth so many nice words. Waves is an emotional story and a gorgeous one at that. Can't say much, don't want to spoil it because part of the reason I love it so much is that it completely surprised me. Simple yet it cuts deep and gives a handful of mesmerising performances. The two leads, Sterling K. Brown being his great self but honestly, nothing beats another subtle yet stunning performance by Lucas Hedges. That guy has small roles yet somehow he manages to make them count for so much more. I'm keeping an eye on that one.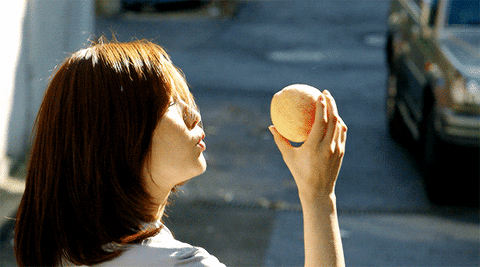 I loved the structure of this movie. How it completely surprised me because I managed to go in completely blind. I had no idea what kind of movie it would be so for me, it was a thrilling experience noticing all the twists and surprises along the way. I was also super tired so I wasn't overthinking things while watching, making the experience somehow even more captivating. The acting was great, the chemistry was fabulous and well, the cinematography was amazing in its subtlety. Favourite part? The stair scene and the whole peach thing.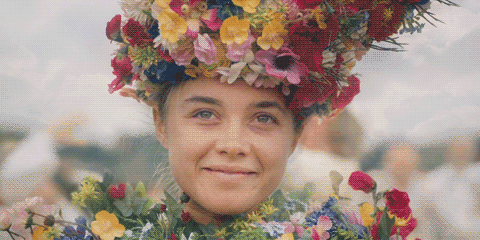 Nothing surprised me more last year than the summer hazed Midsommar. I saw this with my mom and it was a (and honest to god) a delightfully strange experience. We both didn't find it disturbing which just goes to show where I get my weirdness from. The movie had some strong, out of this world visuals. The flower crown/throne is an iconic visual that will go down in history. There is also a lot of symbolism hidden in the movie which makes me think that this will be watched and enjoyed many times over in the upcoming years. PS: Pugh is definitely becoming a favourite of mine and Ari Aster proved you can make a second feature film that is just as good as the debut.
Surprise, it's an Estonian movie in the lead, taking the first spot in my 2019 list. I'll say this, it's not a perfect movie. There are flaws, minute things that should have been noticed. There's also some not so great green screen happening. BUT it's the rarest kind of love I have for this movie that makes it so much more special to me. I don't like Estonian movies often, this one I loved and it's a unique feeling to have. Besides, I don't think an Estonian movie will make it to my top 10 anytime soon either so I felt like Truth and Justice deserved the first place. Who knows when I can give the #1 to a movie that was made in my native country. Ah, what a strange moment of patriotism, don't you think!? PS: I have no idea when this will become available on streaming but I'll keep an eye out so at least a few of you will get a chance to watch it.
---
10 For 10 was Mettel Ray's 10th Blogiversary celebration series where I posted 10 random Top 10 lists during 10 days from May 1st to May 10th.
3