Happy birthday to Mettel Ray! My blog-baby is 10 years old today and I couldn't describe my emotions even if I tried. It's definitely a special day! Which is why I decided, due to the special occasion, that instead of just celebrating my blogiversary on May 1st, I'd prolong the celebrations to last for 10 days. That's right, you're getting 10 days of Mettel Ray Top 10 lists. It will be all very random, just like me, and the topics will range from movies, shows, music, books etc. First up, probably the hardest list I had to compile because there are a lot of movies I rewatch… but here are 10 movies that I love to go back to every now and then.
Disclaimer: these aren't necessarily the best nor my all time favourite movies but fun ones that I like to revisit. So no, this is not a list of my favourite movies, this is just a list of movies I like to rewatch… a lot.
Honorable mentions: Inception, Ocean's Twelve, The Italian Job,  Avatar, PS: I Love You, The Shawshank Redemption, Booksmart.
I grew up with Hilary Duff, Lindsay Lohan and Amanda Bynes. Liked a lot of their movies (most of them not good) but none have I seen more than She's the Man. This is silly and it has such a strange plot but it's so fun. It has young Channing Tatum and it has absurd quotes. And out of all the movies in this list, I can quote this one quite a bit. No shame in liking something silly either.
The newest movie in the list is Love, Simon – a book to movie adaptation that got it right. There's a lot of heart in this and it's one rare occasion where a LGBTQ+ movie doesn't end in tears. Nick Robinson is so well cast as well. This is just, a good mood booster, you know!?
Not necessarily a huge comedy fan but Spy is a comedic perfection to me. It's fun, it's empowering, it's completely nuts! Jason Statham is hilarious throughout and it's a shame so many movies get sequels, yet Rick Ford will not return to us in his full glory. It's a crime.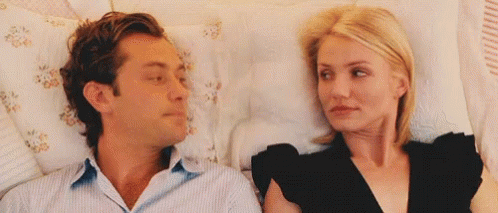 Romantic comedies definitely get a lot of attention in this list but that's the kind of movies I like to watch a lot. More precisely, feel good romantic movies that just have a great story to them. The Holiday has two stories, and while Cameron Diaz's storyline is more to my liking, the entire movie is simply adorable.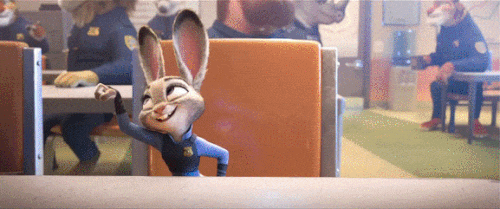 Animations are also a great way to just make yourself feel better and just have a good time. Nothing comes close to Zootopia for me. It's funny, it has a lot of amazing gags and it's a great way to make yourself feel better, no matter what time of the year it is. There's no sobbing scenes either so that's a big plus.
Sandra Bullock is a treasure and I like a lot of her 90's movies, as well a few of the newer ones. None more than While You Were Sleeping though, a must almost every winter. It's cute, it has a fake relationship trope (which I love!) and it's charming. Emphasis on charming because that's why I love to watch it over and over again, for the charm. Plus, I relate a lot to Bullock's character in this movie.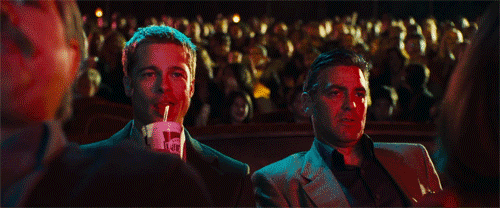 What a great heist movie! This one has so much fun going around that it's almost impossible not to enjoy it from start to finish. Brad Pitt and George Clooney at their best. The writing is so smart too! And there are these tiny moments, like the batteries running out, that add character to the plot. I need more movies like Ocean's Eleven in my life, pretty please!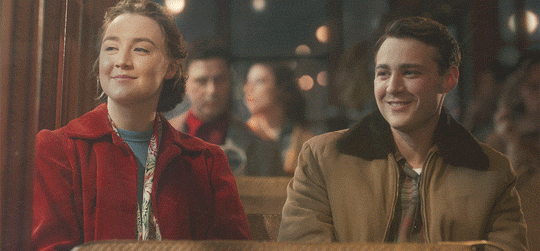 The reason this one is so high on my list here is the fact that I don't necessarily love movies of certain time periods. Period dramas don't really do it for me, 50's aren't my jam but when a movie is good, it's good. Brooklyn is excellent and it just appeals to me. It's rare and that is probably why I go back to it so much.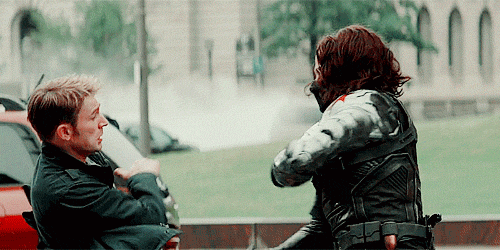 Did you think I was going to make a list with out Captain America? No way. I picked Winter Soldier here but honestly, it's his entire trilogy that I like to rewatch every now and then. Oh, and well, Chris Evans looks amazing in all of these. But Evans is not the only reason I like these movies of course…. there's also the action sequences and brooding Bucky.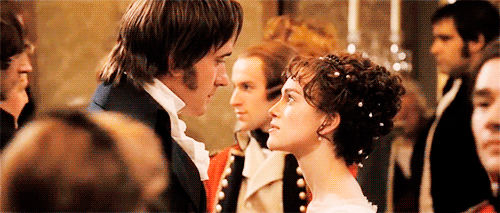 Yes, period dramas aren't my thing BUT Pride & Prejudice is too good to just enjoy once. I can honestly say that I will never get tired of this movie. It's romantic, it's a bit funny, it's captivating. It's the kind of movie that, even 15 years later, is still relevant and will remain so for a long time.
---
10 For 10 is Mettel Ray's 10th Blogiversary celebration series where I post 10 random Top 10 lists during 10 days from May 1st to May 10th.
3