Another Television Edition and we're back at it with Non-English shows. I love this theme because this has pushed me into watching more shows on Netflix. More diverse shows. And honestly, I didn't have to even try this year. I had three picks ready and all of them made in Scandinavia. There was a plan to throw a Danish show into this list and make it a trifecta but I didn't have time to see any. Though have no fear, next year I shall have another impressive list to share because I'm thoroughly enjoying watching non-English shows. They demand a lot of attention, I need to read the subtitles because no dubbing for me but they are also fun, unique and refreshing.
A Swedish romance comedy series that has a bit of a weird plot. There's this married lady who starts a new job at a publishing house. A young IT intern annoys her and suddenly she finds herself in a strange dare-like game. They go back and worth, flirting happens, she also has marriage troubles and things escalate. This one is weird but I still liked it. One thing I'm a bit disappointed at is that the dares she picks for the dude aren't as outrageous as his to hers. She has to do much more daring things while he gets to like properly excel in life through his. I guess it makes sense though, she is mature and has this instinct to help. Anyway, I liked it but didn't love it. The older woman younger guy dynamic is something that I seem to enjoy here the most. Work stuff was a little hit and miss as well but honestly, I would definitely tune in for season two. And yes, the tall Swedish dude Björn Mosten as Max was nice to look at (I think it's partly because of the jawline).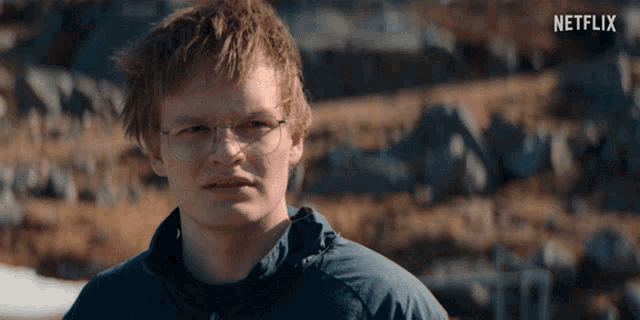 We'll now jump to Norway and to a teen sci-fi series about Thor. Now, yes, it's missing Hemsworth and has a completely different take on the Norse mythology but honestly, it does it so much better. It's more grounded, more relatable and there's this one guy who comes from a really bad family but he's like super cool. Oh and Loki!!! (Their names are different but you can tell which character is which). "Loki" is so much cooler here and just like embracing his sexuality openly here which is simply *chef's kiss*. The synopsis of the show reads as following: a small Norwegian town experiencing warm winters and violent downpours seems to be headed for another Ragnarok – unless someone intervenes in time. Sounds pretty interesting, right? I mean for me it did and I loved this one. Can't wait for the second season because I need to know what happens to these godly teens! PS: the bad guy dude who I mentioned is Herman Tømmeraas and his performance together with Jonas Strand Gravli as "Loki" are my favourites here.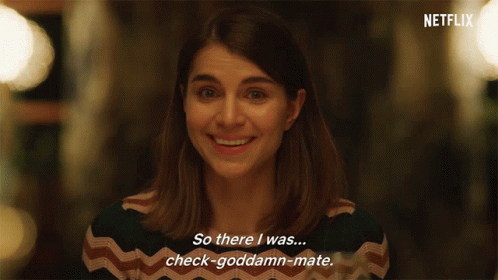 This one is another Norwegian show that I binged in like one breath last December. It's coming back this December and I cannot wait. This is a holiday related series about a single woman who is trying to find a guy to take home for Christmas. It's a romance comedy but it has so much heart. The side storylines are great, there's a lot of lessons here and Ida Elise Broch as Johanne is so amazing! I love her so much and I was rooting for her with my whole heart. Plus the cozy winter fashion in this show is so fabulous! Not gonna lie either, thinking of rewatching the first season before the second one drops. It ended on a huge cliffhanger so it would be great to just go straight from the cliffhanger to the second season. If you want more of my thoughts, I did write a review of it here. PS: Yes, this one is my favourite of the three picks here, hands down.
---
2