This week I felt like not aiming for a theme within a theme because all three of these are completely different. These are the three competitive reality shows I've watched more than a season worth, followed almost religiously at some point and all that I've lost interest in at the moment. So, I guess I do have a theme within a theme for this week. Anyway, these competitive reality shows are not even in the same ball park. They are also from three different continents..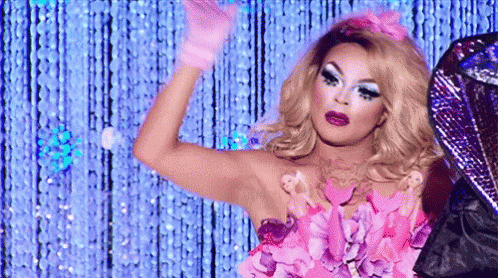 This competitive reality show where drag queens compete to become the next America's drag superstar has ran for over 10 seasons. I started watching this somewhere during season 7, and continued until the current, 12th season middle. I stopped when it become more apparent that the better drag queens were voted off. Not to mention the season started with cat-fishing allegations that meant one of the drag queens who made it to the finale was basically cut out of the episodes, even though she snagged some wins as well. In other words, the 12th season has been a mess from the start.
Not to mention the fact that this show has been stuck on the same format for seasons, RuPaul keeps saying the same things and there's like no apparent reason for the lip sync battle decision to come down to just RuPaul. But the best things to come of this show are the drag queens themselves and their unique personalities. My favourites for sure have been Trixie and Katya who are amazing. I love them so much! Oh and Miss Vanjie who's first episode exit went on to outshine literally the entire season.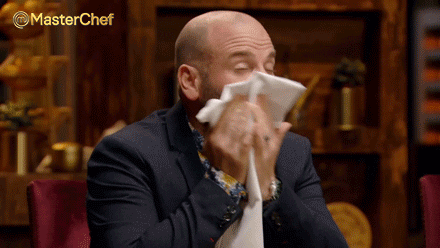 Another 12 season competitive reality show that started back in 2009. Again, I entered this fandom around the sixth season… I might have seen a few earlier seasons but season 6 was when I became a fan. Now, the 12th is a season I have yet to even start because – drum roll – Masterchef Australia changed their judges. It was a huge thing back in 2019 when it was announced and I was just shocked. The three judges were the best part of the show for me, Matt, Gary, George, they were all individually amazing. But apparently they got greedy, wanted too much money and when their contract ended, the show said goodbye to them.
The new judges all seem promising but my heart has not had the strength to tune in. It's just… it was an end of an era, you know!? I will give it a go at some point but at the moment I just can't imagine Masterchef Australia without the three who made it so memorable.
Now, singing competitions have been around for a while. And I feel like there are so many formats and versions, it's hard to tell the difference sometimes. The X Factor (UK version) has been one of those singing competitions that I've seen so many seasons worth that I don't even remember where it all began. I remember I was watching when Harry Styles auditioned (he was 16, it was 10 years ago, man I'm old) and this is part of the reason I think singing competitions are so cool. They give us a possibility to meet future artists and we'll feel like we have a very long history with them. And yes, I think One Directions season was one of the strongest… and they didn't even win.
At some point the show lost its footing and now I think they're making a celebrity season or something? I have no idea, I stopped watching but I will always have the memory of it. Though to be honest, I can tell the seasons apart and just remember some performances throughout the years.
---
THIS AMAZING SERIES IS CREATED BY WANDERING THROUGH THE SHELVES
1