Of course I'm in the middle of my summer break when this theme comes up! What a perfect coincidence. Anyway I have not much to tell… here are my three movies that feature a summer break. They are not the best but they shall do because I honestly don't have a lot of good movies left at this point. Oh and yes, they all fit into a specific genre because of course.
Alright I'm taking a bit of a leap here because I can't be 100% sure this is a summer break movie. But … camps happen during summer right, so this should work! Basic point is that the main characters get stuck in a 92 minute summer break/summer camp movie scenario. Though not the best horror movie out there it's still fun and I think the main idea is rather innovative.
A true summer break horror classic! Even lil old me who just recently discovered the joys of the horror genre watched this way back when. It is not the most logical or exciting but honestly it's still a classic. Like in its own little way, it's a must and I feel like everyone knows about this movie even if they haven't seen it.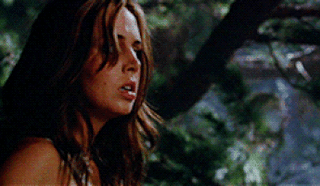 I haven't logged this one into Letterboxd but I feel like I've seen it. I'm pretty sure I have though I can't remember anything but honestly what is there to remember about these types of movies? Some college students get stuck in the woods during their summer break, it gets bloody, one survives? I honestly can't remember but I feel like I've seen this because I used to LOVE Eliza Dushku to bits. Still do just haven't followed her career as much. Oh and apparently there's a 2021 remake of this… I'm sure it turned out super well!! (PS: that was sarcasm).
---
THIS SERIES IS CREATED BY WANDERING THROUGH THE SHELVES
3