This week allows three different type movies to be listed and I'm going to go with satires. It seems the one I've seen the most and most likely enjoy the most. Spoofs aren't really my thing and I haven't seen enough mocumentaries to recommend them. The one I've seen isn't my jam either. So spoofs it is and I'm glad to say that one is quite a recent one.
Who else is brave enough to make a satire movie about Hitler? Taika fucking Waitit, that's who! King of satires? Too soon. Probably not. While this movie wasn't my favourite among the 2019 award season, it sure was brave. Using Hitler for laughs? Who would have thought. My favourite character in the entire movie was Sam Rockwell's Klenzendorf – obviously. His character was so over the top at times and in the nicest way possible. While this movie is either loved or disliked, nobody can deny it's very clever. It's making fun of a very awful thing and manages to walk the line between classy and awful.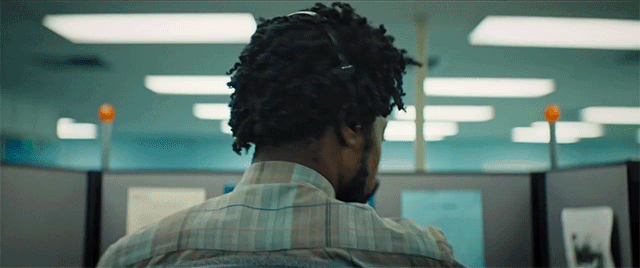 It's so hard to talk ab out this movie because honestly, it's nuts. It is just a fun, strange ride from start to finish. The movie stars LaKeith Stanfield in the lead who is wonderful. It has Tessa Thompson being as equally cool. Is it the best among satires? Not really but it sure as hell is a fun one! Rapper Boots Riley pens the script and directs Sorry to Bother You himself, a markable debut in both categories. While the story itself is a little rocky around the edges, the visuals are magnificent. There are so many scenes that come to mind from this movie. The way the phone calls were done!? Perfect! So if for anything, the fun way of making common things more visually interesting is a good reason to watch it.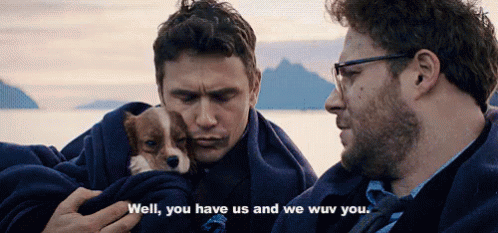 Let's go all out this week and pick a comedy I wouldn't have otherwise mentioned. Not that I don't like comedies like this. I just don't love them. The Interview stars Seth Rogen and James Franco who go to interview the North Korean dictator. Yeah, it's as crazy as it sounds. Yes, it's completely nuts. But there's also a cute dog and for some reason that's the thing I remember the most. That final scene where Franco cuddles the dog. Anyway, in its core it's a political satire. It has some good laughs. Rogen as per usual is funny as usual!
---
THIS AMAZING SERIES IS CREATED BY WANDERING THROUGH THE SHELVES
1