This is the seventh deadly sin which unfortunately brings this special edition Thursday Movie Picks theme to an end. Last but not least we have pride. For me pride is the hardest to pin point because it's not necessarily a bad word. While others have more negative connections to the word, pride can be a positive thing. Though partnered with sin I guess pride can also be super bad. Anyway, I'm taking a strange route and delivering three movies where pride aligns with romance and mates for revenge.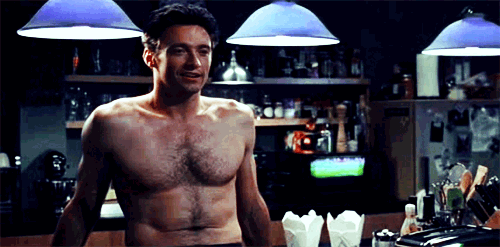 Honestly, this is the second time I'm writing this post because I got the idea to link pride and romance at the last minute. Someone Like You… was the first one I thought when I realised I could pick this route. Here we have Jane who is super hurt after her boyfriend cheats. Her pride is hurt, she feels awful and she decides to take it out on… all men. It also has Hugh Jackman throwing dumplings left handed and it's the hottest thing ever.
Ever have a guy hurt your feelings? Well how about a guy hurting many girls at the same time? This is a teen romance movie that is about girls seeking revenge after, you guessed it, John Tucker's a dick to them. It has some memorable moments and it's not the worst. Some fun performances and just a silly movie. Granted, none of the three here are really masterpieces but this and the others are still fun to watch.
Last but not least we have a movie with Jeffrey Dean Morgan. No, wait, the leading character is played by Uma Thurman but the pride that's hurt belongs to Morgan's character. After his wife to be cancels their wedding due to the radio love guru, Patrick is ready to seek revenge. Of course his manhood, his pride, his future is ruined so why not ruin the life of a woman that so carelessly destroyed his? I can totally get it but also I'd gladly derail a marriage if I had a chance to get THAT man for myself.
---
THIS AMAZING SERIES IS CREATED BY WANDERING THROUGH THE SHELVES
2