Can't believe it's already June!? I feel like I haven't accomplished anything this year and most of it is already over. Anyway, at least I have been keeping up with my Thursday posts which are back with the Oscar Winners Edition special. This week we are looking into Best Original Screenplay and Best Adapted Screenplays. Now you know me, I like to pick a theme within the theme, so I right away wanted to pick one of them as the main focus. Also it's getting a little late here so I won't be saying much about the movies this week.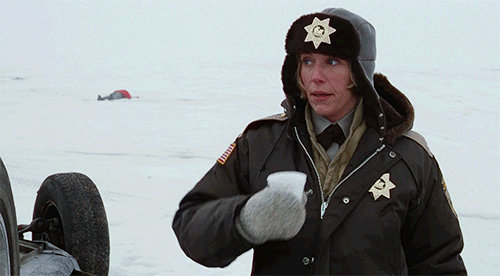 Picking Fargo for this was an easy choice. This Coen brothers movie is an excellent example how original ideas made into scripts and movies just work. I saw this ages ago but still remember it well. As far as best original screenplays go, this is definitely one of a kind.
One of two very important wins right here. Get Out had such a good original screenplay and I think it inspired a new wave of horror movies. I love it. While Peele's second movie wasn't as good, Get Out definitely can stand the test of time.
I still haven't rewatched this but I really want to. It's one of those movies where the original screenplay is filled with so much greatness and its brought on screen with much care. Bong Joon Ho's story written bu Jin-won Han definitely deserved a win that year and again, historic win at that.
---
THIS SERIES IS CREATED BY WANDERING THROUGH THE SHELVES
1