Another month and another Oscar edition is coming your way. This week I wanted to pick movies and Best Director winners that I like. But also I wanted wins that have a bigger importance so these are all historic moments. Two of them happened just recently and one sparked an interesting streak of wins. Anyway let's get started.
I really love Gravity. Seen it just once but I really liked it and I feel like it is one of those once is enough movies. Not saying that as a bad thing but it is how it is. Anyway I liked Cuarón before Gravity because he directed my favourite Potter movie, the third one. Didn't like Roma though but that's not important right now.
His win in 2014 was historical because he was the first Mexican born director to win in this category. His win started an unique streak though as Iñárritu went on to win two years in a row after him.Then we had a year off and Guillermo del Toro won and Cuarón won after him. Basically before the previous decade we had no Mexican born filmmakers win the Oscar for Best Director and by the end we had 5 wins for 3 Mexican directors. Two of them have now double wins. That's pretty interesting.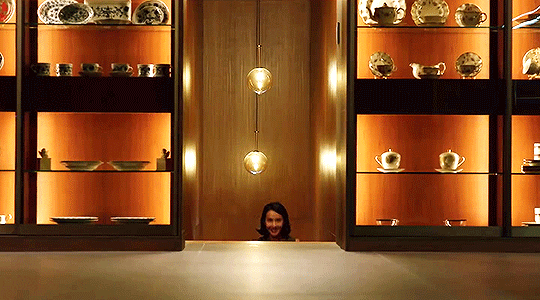 For Bong Joon-Ho to win in 2020 for a non-English movie was just… amazing. I must say that I did find it a little unfair that such a huge movie was also put in the International movie category where it was bound to win over smaller movies. That being said the win in the three big categories were absolutely amazing! I truly loved this movie and I'm actually looking forward to rewatching it sometime soon.
Bong Joon-Ho is a director I was familiar with before, I loved Snowpiercer a lot. Okja wasn't a favourite but the strengths of Snowpiercer and Parasite definitely make him a standout director. Parasite also became the first South Korean film to receive Academy Award nominations, with Bong winning Best Picture, Best Director, and Best Original Screenplay, making Parasite the first film not in English to win Best Picture. Bong himself is the 2nd Asian director to win the Oscar for best director after Ang Lee but he is the first Korean director to win the Oscar for best director. BAM!
The speech was also so lovely and humble. And the right kind of speech for such a win. Can't wait to see more from him!

How could I not list Chloé Zhao in this category? This is a must since I've already said that I consider this as the first honest female director win (didn't appreciate Bigelows win in 2009, sorry not sorry). While Zhao is the second woman to win Best Director she is the first non-white woman to win in the said category. Still historic and amazing! And to have Bong Joon-Ho announce it just felt so right too.
Nomadland is a great movie too. But to be honest this year was so strong because so many movies had that wow-factor. Nomadland is the most subtle of my award season favourites and Zhao definitely stands out in her style. Can't wait to see what she brings for Eternals! Oh and I was familiar with Zhao's work before. I watched The Rider and liked it a lot.
---
THIS SERIES IS CREATED BY WANDERING THROUGH THE SHELVES
3