Some of you might have noticed that I skipped last week's post. It was the first in… years that I just didn't even start a draft for. I don't know what happened. But I'm back on track this week with another Oscar Winners Edition. This week we're looking into Best Cinematography and Best Visual Effects. Again I tried to find a theme within a theme as it has become my thing.
PS: The fact that in the entire Academy Award history no female cinematographer has won this category is giving me hives right now. Honestly… complete disbelief.
3. EMMANUEL LUBEZKI for THE REVENANT (2015)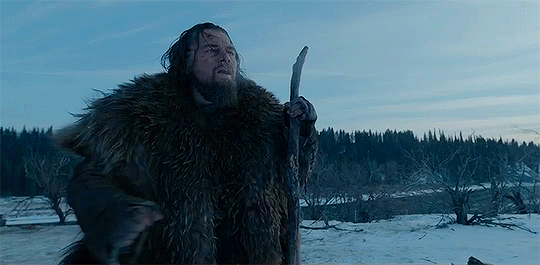 The movie that finally brought Leonardo DiCaprio his Oscar also brought a historic win to Emmanuel Lubezki. I'll talk more about it later. But The Revenant.. man, this is a strange movie. I don't like it at all to be completely honest but I also remember a lot from it. There are definitely visual moments that stand out even now but one thing is for certain – Mad Max: Fury Road WAS ROBBBBBBBBED!! I can't believe Lubezki won over John Seale. What a bummer.
2. EMMANUEL LUBEZKI for BIRDMAN (2014)
While the theme of both The Revenant and Birdman is relatively dark, the second gives at least some colour with its cinematography. It's vibrant and strange but also incredibly stunning in a way. While the movie itself is slowly becoming less memorable in my mind I still remember its visuals. The scenes themselves stood out and while the plot is slowly disappearing the memory of the movie's cinematography remains. I guess that's a win in my book.
1. EMMANUEL LUBEZKI  for GRAVITY (2013)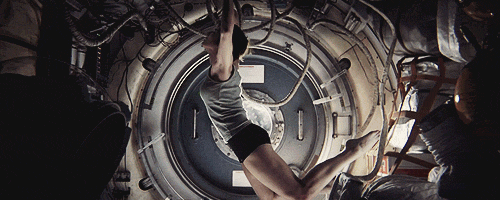 That's right, Lubezki won three years in a row starting from 2013 to 2015. Being the first person to do so as well. Out of the three consecutive wins I actually like his first the most. Though Birdman really stood out for different reasons Gravity had a huge impact on space-movies. I feel like so many similar, minimalistic space movies have followed. His way of creating interesting scenes in a mostly monotone environment definitely showed his skills the best. In its tone it is similar to The Revenant but I think visually Gravity looks much better. And yes, I'm still mad that The Revenant won over Fury Road.
---
THIS SERIES IS CREATED BY WANDERING THROUGH THE SHELVES
1