This week we are looking more closely to the movies that could be categorised as male buddy movies. Now, I would be lying if I'd say I wasn't stuck with this theme. Initially I thought male buddy movies are comedies (which I don't like) or adventure/teen movies (which I haven't seen many). So to find a common theme and keep with the male buddy theme became a true challenge this week. But I did it (with a twist) and here are my three recommendations.
Revamping things that people have loved before can go two ways. People will tolerate it or people will hate it. There are a few exceptions that have worked but mostly it's just either okay or bad. Baywatch is bad. It's a raunchy comedy that feeds off muscles and … other body parts. Dwayne Johnson and Zac Efron play these two life guards, Efron being the unskilled one. They sort of form a buddy kind of connection by the end. There's also boobs and I know by mentioning this at least one of you will have sweet-sweet flashbacks. In the core I remember there is some sort of crime happening, so the lifeguards have to solve it – since they are essentially beach cops.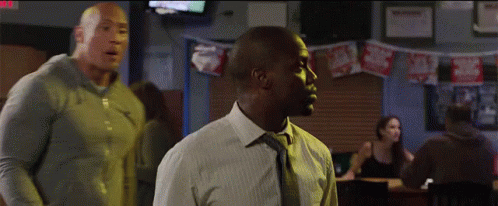 That's right, the theme here is Dwayne Johnson and sort of like buddy cop kind of theme too. Even though in this case, Johnson is a spy and Kevin Hart is his buddy, it still evolves some sort of crime and solving said crime. I didn't really love this movie. It has a few good moments and it's not as bad as one would think. But in the end, it's just a very unmemorable male buddy action comedy. In other words, I'm not a huge fan of these kinds of movies but they fit the theme well so I'm throwing them all here.
You see, I don't remember this movie that much but Letterboxd tells me I've seen it. It also tells me I didn't like it that much but I think it aged better than I thought. When I watched the trailer it seemed less awful but maybe it's because the comedies have gotten worse these days. Or maybe I've gotten soft. Anyway, this is about a cop team who are not the superstars that are Samuel L. Jackson and Dwayne Johnson. Farrell and Wahlberg literally play the other guys and it's a fun male buddy cop movie about the underdogs. Who doesn't love underdogs, right?!
---
THIS AMAZING SERIES IS CREATED BY WANDERING THROUGH THE SHELVES
0