This was a very difficult theme for me. Especially since I have not seen many classics and I think these would yield the most possible great final films for actors and actresses. Still, there have been, and sadly there will always be "final films" for talented actors and actresses. I figure I should watch The Crow (as I think I would like it) but for now, it couldn't have been mentioned. Also, just to clarify, when movies are released posthumously, it's really hard for me to even watch them. It's simply, mentally too hard for me. So here are three very random picks, and honestly, I had a hard time keeping my emotions check during this post. It's just so sad, especially to think about one particular final film.
To be completely honest, I don't remember Griffiths from About Time but apparently that was his last film before he died in 2013 at the age of  65. That is rather sad in its own right, to have a uncredited role and it to be your last. I feel like cinema is filled with actors like Griffiths, they don't walk in the limelight and yet their faces are so familiar. When looking for movies for this theme I stumbled on many character actors/actresses I instantly recognised… some I didn't even realise had passed. It's just sad. Anyway, Griffiths' last credit is About Time, a sweet romance movie by Richard Curtis. He is probably most known bringing uncle Vernon to life on screen for Harry Potter movies.
I didn't like Bridesmaids but many did so it is a great film in that sense. Jill Clayburgh is also the kind of name that I didn't know but I still recognised her. More so from Love & Other Drugs, a 2010 movie that was also released posthumously. She was 66 when she died, which isn't a lot considering a lot of actors work past their 60's, some even keep going into their 90's.. please protect Betty White! I know this post makes no sense at this point but like I said, this was very hard on me. The fact that I haven't seen so many final films just makes me sad, this post makes me sad. Which brings me to the saddest thing ever…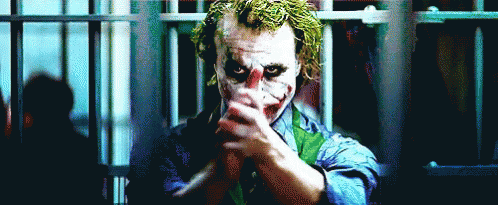 You could argue that Doctor Parnassus is the final film but The Dark Knight was also released posthumously and it was finished during Ledger's death. So in other words, The Dark Knight is the final film Ledger got to finish. It won him an Oscar but I don't think that even matters that much. The performance by Ledger in this movie is magnetic, it's pure thrill and angst and pain all in one. It took me a long time, I think the movie was already on DVD, to actually watch it. So yeah, this was not a great trip down memory lane for me in a sense that it still hurts but The Dark Knight is a great movie… it just really sucks it had to be one of Ledger's final films. He was 28 years old when he passed.
---
THIS AMAZING SERIES IS CREATED BY WANDERING THROUGH THE SHELVES
1