The fact that we can't go on a girls' trip right at this very moment is sad… That feeling of being cooped up and not having the option to go anywhere without feeling anxious is constant – it's pretty fucked up. So much so that instead of good movies this week, I'm recommending you bad ones. Cause honestly, I could not think about the good girls' trip movies at this moment. It would be too sad. Common for all these, IMDb rates them below 5, and they are all rotten on Rotten Tomatoes. Yes, these are that bad!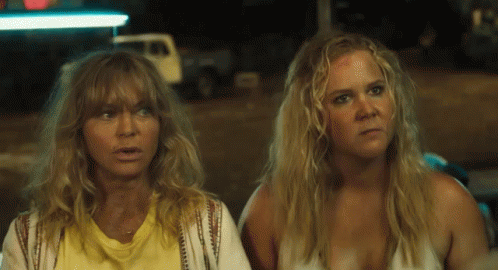 Mom and daughter go on a vacation and get kidnapped. It's horrible. Amy Schumer is a hit and miss for me at this point, I've seen two of her movies (Trainwreck being the other) total and one was shit, the other was okay. Snatched was shit. There was so much wrong with it I can't even go into it. I don't want to remember, okay!? The fact that Goldie Hawn did this makes me even a bit more angry. I gave it no ratings back in 2017 when I reviewed it (read it HERE) and I still think it deserves none. Ironically, this is rated the highest among the three on Rotten Tomatoes with a 36% score. Still rotten though.
The show was a revelation so when it ended in 2004 we mourned. Four years later we got a movie and it was quite okay. Not as great as the show but still nostalgic (if it can feel nostalgic just 4 years later). Then two years go by and we get Sex and the City 2 – a movie where the four of them go to Abu Dhabi. It's a disaster. It's basically just a fashion show with added dialog. I hardly remember any of it except that I felt like I got nothing out of it. The movies were a total buzzkill after the show and now we have a movie rated 4,5 as the final goodbye for Sex and the City. Awful. Rotten Tomatoes gives it a score of 16%.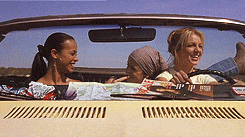 This movie y'all… I hate it but I also don't really hate it, you know!? It's bad, don't get me wrong, it's cheesy as hell but there is an element of comfort within this one. It's a movie I watched as a kid a lot and well, I guess that kid in me still has a soft spot for it. Britney Spears on her career high, Zoe Saldana and Taryn Manning just getting their careers going, it's messy but it's… an enjoyable mess? It has song breaks, it has a love story, it has a road trip the three childhood friends take (with a guy, okay but it's mainly girls). They don't get along at first because they've drifted apart and yadiyada. It's still (good) bad, it has a 14% Rotten Tomatoes score, making it the worst in this list. Yet ironically, I hate it the least.
---
THIS AMAZING SERIES IS CREATED BY WANDERING THROUGH THE SHELVES
1