I had this brilliant plan to watch 52 movies directed by women in 2020. I even made a Letterboxd list. Well, this year has not gone according to plan so I will be trying to finish my list by 2021. At this point (at the end of November) I've seen 19 out of which two are co-directed with men. It's not a lot and it's a shame but I feel like giving more attention to the lack of female directors in the industry will eventually push the needle to the middle. Netflix could start by giving some of their movies for women to direct. It's not much to ask, okay!?
Thanks to my list keeping I had no trouble picking three unique movies directed by women. They won't have a connected theme within a theme except the fact that they all are great and released in 2019 (edit: they will, see me realise that later on). The Mustang's synopsis reads as following: while participating in a rehabilitation program training wild mustangs, a convict at first struggles to connect with the horses and his fellow inmates, but he learns to confront his violent past as he soothes an especially feisty horse. It's a very minimal, intimate look into a man and his connection to a horse. I loved this one, I cried with this one, I'll cherish the memory of this movie for many years to come. It's just a beautifully told story! And for a directorial debut, it's even more magical. Matthias Schoenaerts as the lead is also quietly powerful. Gonna keep my eye out for him from now on.
I loved Babyteeth as well! It was such a sad movie though and I feel like that's kind of a connective theme with these movies as well. Yet it is beautifully acted, it's visually interesting and stunning. The characters are compelling and different, a bit outside the box. While there are some script based decisions that I don't understand and the timeline messes with my head a little, Babyteeth is still a great movie. Its synopsis reads: Milla, a seriously ill teenager, falls in love with a drug dealer, Moses, her parents worst nightmare. I also just realised its also a directorial debut because Murphy had done just shorts before. What a great movie right out of the gate. Especially for those beautiful visual moments. Give female directors more opportunities to tell these types of stories!!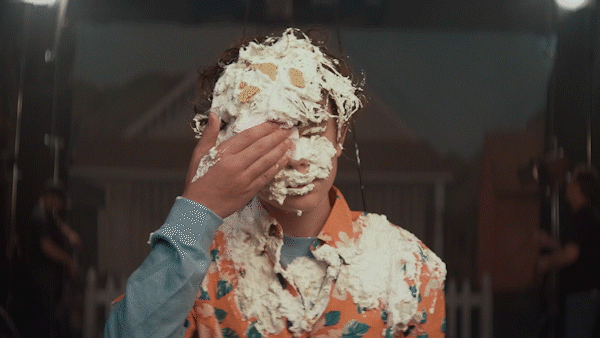 I'm sorry for saying these movies had no theme within a theme. Honey Boy is also sort of a directorial debut since it's Har'el's first fiction feature film. She has previously directed shorts and documentaries, as well as music videos and commercials. So in a way 2019 brought out these three amazing female directors who made their feature film debuts with emotionally filled movies that told very character driven stories. Honey Boy is no different to my first two picks except it's somehow the most powerful of the three.
Written by Shia LaBeouf in rehab Honey Boy is a semi autobiographical story of himself, his childhood, his alcoholic father and it's almost harrowing. He himself plays the father and there's something painful yet cathartic about that. Noah Jupe and Lucas Hedges play Otis (based on LaBeouf) in different ages and they are both brilliant!! Jupe is so good, Hedges as well. You can tell Har'el has pulled out so much from these three that it's a tour de force from start to finish.
I scheduled this post a month ago, before FKA twigs sued LaBeouf but I didn't want to replace it. Har'el's work here is good and I think it needs to be acknowledged.
PS: For more female directed movies you can read my post from May 2020, Top 10 Female Led Movies Directed & Written By Amazing Women here.
---
THIS SERIES IS CREATED BY WANDERING THROUGH THE SHELVES
3