Despite being a female myself, I haven't seen many female buddy movies. When I think of buddy movies I go instantly for the comedy. It's just a natural way to go. And I think comedy isn't my favourite genre at the moment so I don't have many to recommend. So instead of taking the funny route, I tried to pick less obvious way. Here are three female buddy movies that are a bit darker. As always, there's a theme within a theme because apparently that's my thing now.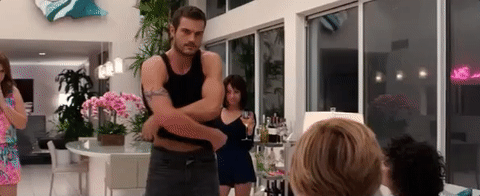 Probably my least favourite of the bunch but a good example of the current comedy trend. This movie is about a group of female friends accidentally killing a guy. That's why their night is so rough. Despite it having some good moments and me actually finding it enjoyable in the theatre, the feelings have changed. There's just not enough depth here. So in a way, this is a bad recommendation but also a good learning experience. Please stop making these types of comedies. Best part of the movie was the guy/boyfriend traveling to see them. PS: I hope the gif choice will redeem me here a little bit.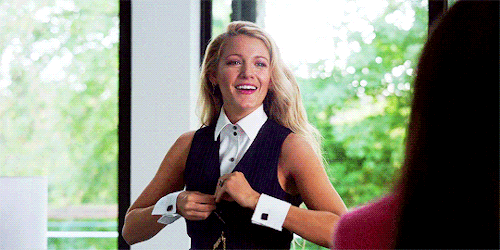 This Anna Kendrick and Blake Lively female buddy movie (with a twist) is a total gem! I wasn't familiar with the plot before I watched this and it surprised me so much. Loved it! It may be a slight spoiler but there is murder thrown in the mix so as you can tell, that's my theme within a theme. No idea why I wanted to pair female buddy movies and murder together but that's just how my brain works. If you still haven't seen A Simple Favor I recommend it. The twist is fun and I don't remember predicting it. Kendrick and Lively are both wonderful here as well. PS: the outfits Lively wears, amazing!
This one I just saw recently and it was amazing! Just like the others, it revolves around a murder and our two leading ladies go on the run. Susan Sarandon and Geena Davis are brilliant here and their chemistry really shines. No other female buddy movie can come close to the friendship these two ladies share. It does go to the extreme in the end but metaphorically, if your female buddy won't jump off the cliff for you, find a new one. As many probably know this is the movie that also put Brad Pitt on the map! He has a smaller role but he shines… and takes off his shirt. Doesn't get better than that.
---
THIS AMAZING SERIES IS CREATED BY WANDERING THROUGH THE SHELVES
3