This is going to be such a random post but hey, isn't that what blogging is all about – being random! So here I go, with my Pokémon Go Book Tag created by Read At Midnight, which I wasn't tagged in, but found it on Big City Bookwork, and just wanted to participate anyway. By the way, I don't play Pokémon Go either – so this is as random as it can get!
RULES
NIL. Link back to Aentee's blog is appreciated but optional. Feel free to use her graphics. Tag people, don't tag people, whatever. Just have fun!
I'm going to go with a childhood favorite author Astrid Lindgren, who my mom loved, and therefore passed that admiration down to me. I remember her books vividly, although some I have read only once, and I have some beloved scenes lodged into my brain probably forever. Heck, I remember the first line from one of her books word by word – more than 15 years later! Sometimes I think about picking up some of her books just for the fun of it, to revisit the wonders of children's literature. And even though many would say Harry Potter started their love for reading, I'm much more old-school, so some of my childhood wonders include Pippi Longstocking, Karlsson on the Roof, The Children of Noisy Village and Kalle Blomquist!
I will avoid talking about Harry Potter as long as I can, because it's the obvious choice for almost every category. So my pick will be something from way back when, and it's going to be a choice from Estonian literature because for me it's the kind of classic that has stuck with me for years. Eduard Vilde's To The Cold Land (my own rough translation of the title) was a surprising book for me because it had a local farmer, and instead of the usual brave, strong and a good guy persona Estonian literature from that time usually portrayed farmers with was set aside and instead the main character was actually a criminal. And for me, that was something rare and honest, because life was hard, and sometimes, that life throws even the strongest men onto a bad road. So I love this book for it's different take on Estonian war filled past.
There are so many YA books that have been literally everywhere! Starting from Twilight, ending with The Hunger Games. Once these books hit their peak, they become movies, and then they are everywhere, and then it's enough for me. But to choose one among the very many, that was going to be a difficult task for me from the beginning. So I made it easier, and I chose a grown up book, because grown ups should know better – Fifty Fucking Shades of Fucking Gray! People, what the hell is it with the hype around it!? It's bad, it's so so bad! It's bad even as a fanfiction! And it's not just that I lost interest, I lost respect, because I tried to read that book, and I could not take it seriously at all. A real shame that this book was literally among the top sellers at bookstores for months… for months!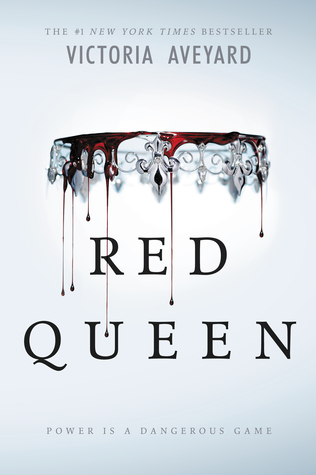 This was an easy pick, because to me, a lot of the high fantasy and urban fantasy YA books meld into one. Red Queen by Victoria Aveyard was for a long time a little bit intertwined with Throne of Glass, and it even reminds me a little bit of The Kiss of Deception, Rebel of the Sands and so many others. When we have a main heroin thrown into an unfamiliar situation, with some possible supernatural abilities, it all becomes one big mesh of things. But I love it! Some of them not so much, but most of them I love, no matter how alike they are.
This year I have been pretty good at picking up big books and I will most likely continue to do so. Big books don't really scare me, especially since I'm so ahead with my reading schedule – I have the time to read these big books because I know I will finish my book challenge. But The Kingkiller Chronicles by Patrick Rothfuss is still a little bit too intimidating for me. Sure, it's only two books at the moment but have you seen the size of these books? They are massive! If it were a standalone, I think I would have picked it up already, but there is two of them and that's just scary. Still, I'm sure I will get to it soon enough because it's high fantasy and in case you didn't know, I breathe that shit!
I very easily lose sleep during night time and I can read a book, that I don't even end up liking, all night long. Though I haven't done so lately, which is good, because I need my beauty sleep! But the latest book that I couldn't but down, no matter how little sleep I had left, was A Court of Mist and Fury by Sarah J. Maas. That book was a page turner, I just needed to know more and more, I needed to get to those steamy moments. I needed to finish it, and since it meant not sleeping, I was fine with that sacrifice. So, for a slow reader, to finish this in two days, I think it truly was a book that kept me up all night.
So many! I have so many, it's hard to pick just one, so I'm going to list some of them because the more the merrier. Feyre and Rhysand (A Court of Mist and Fury), Magnus and Alec (The Mortal Instruments), Lara Jean and Peter (To All The Boys I've Loved Before), Lou and Will (Me Before You) and Claire and Jamie (Outlander).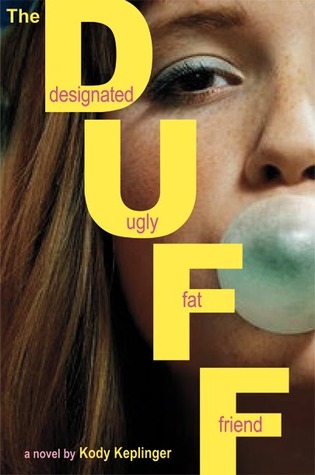 Alright, let's think about this a little. I'm a slow reader, like, it takes me time to get through a page and sometimes it takes even more because I don't like to hurry to the end. Which itself doesn't mean I don't like the book, I may like a book, and I still want to cherish each sentence, each page. So it's really hard for me to pick something for this category because everything seems slow to me in general, but there is a book that I read in one sitting, twice – The Duff: Designated Ugly Fat Friend by Kody Keplinger. And it's a lot better than the movie because it's a lot more out there, braver, more honest, and less Hollywood soft teenage relationship. Is good, people!
Time to talk about the one thing I didn't want to talk about because everybody talks about it but hey, I want to be included, so I'm talking about it. Guess what it is? You know what it is! It's Harry Potter of course because who can forget the wizard world created by J.K. Rowling for kids and adults alike, to enjoy and love in every form of entertainment. I recently read some of the short stories up on Pottermore and I realized, no matter how short or long, I love everything to do with the world Rowling has created. Even if it isn't about Hogwarts, I'll take it. And now, when the Cursed Child is so close, I feel like I need even more.
PS: I just recently purchased the Bloomsbury box set (featured above) even though I already own the entire series in Estonian. Say what you want, but I consider this as a great investment into my future!
My own surprise was beyond the normal level of surprise because the first two books of The Mortal Instruments by Cassandra Clare series were horrid. I couldn't get through them, it felt like I wasn't going to get through them ever, but then, I picked up the third book and everything sort of clicked. I don't know what happened exactly, but it seemed like the style of writing improved, the characters improved a little, and though it still feels clumsy at times, it's a lot better than it was when I started. So now, four books in, I'm genuinely enjoying The Mortal Instruments series, and I can't wait to finish it so I can go on to the next one because as far as I know, Clare improves from series to series.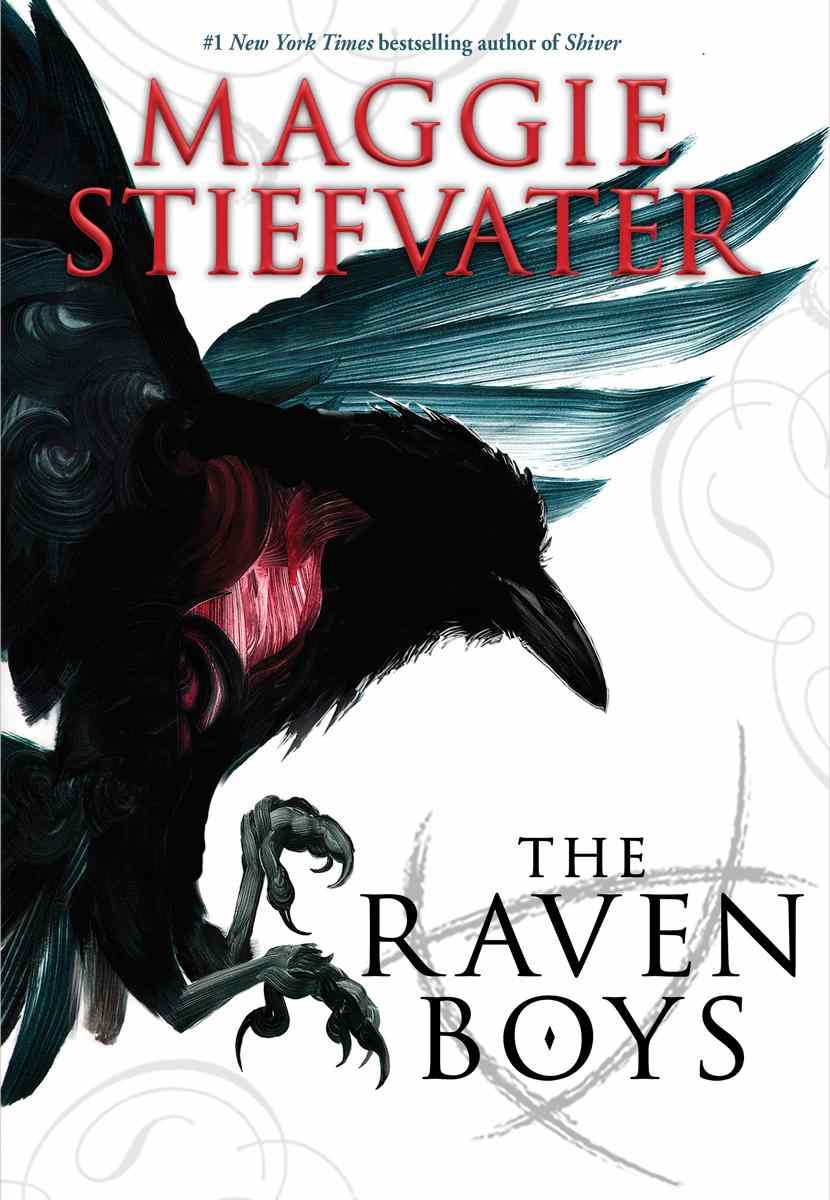 I have already started once with this series but I didn't make it far. Whatever the reason, I put it aside, and haven't picked it up again. But that does not mean I won't do it, because I'm still fairly interested to see what happens, especially since I've heard great things about the last book in the series. And even though The Raven Cycle by Maggie Stiefvater has been everywhere for a long time now, I haven't lost interest. If anything, I'm kicking myself for putting it down because I can't join in with the love that is happening around me.
I thought long and hard about what I would think worthy of owning a collector's edition from and I came up with Harry Potter. But then I thought it would be too obvious and too greedy anyway, so I figured I'd search for something that will catch my eye, something that I haven't even read yet but trust to be amazing nonetheless. And who do I trust? I trust Brandon Sanderson and when I saw his special collector's edition for his first novel, Elantris, I thought, yes, I would want to own that beautiful leather bound book. And not just own but read as well because it sounds very interesting!
I'm quite bad at knowing these things, who is a debut author, or what book I want to read that will come out soon or when it will come out etc.. I usually pick something up if I have seen it circling around the blogsphere and if it catches my eye. So it was pretty difficult to pick something for this category but Goodreads to the rescue! I found out that something in my Want to Read shelf fits here just right: The Serpent King by Jeff Zentner. It's his first novel (duh) and it has a pretty high score, so when I finally see it at my local bookstore, I'm buying it, and then reading it!
Again I have more than one answer for this category and I'm actually quite proud of myself when it comes to this category. Two years ago I wouldn't have known some of these authors from the other, wouldn't have recognized their style and their books at all. Look at me now, naming names like a machine!
Brandon Sanderson, Patrick Ness, Sarah J. Maas, Rainbow Rowell, Jenny Han and Ransom Riggs.
It hasn't been forever, but ever since I picked up the Throne of Glass series by Sarah J. Maas I have been waiting for more of her books to come out. And them the news came out that both of her series will have more books and I'm sitting here right now waiting for all of those books. Luckily, I don't have to wait too long for the fifth book in the Throne of Glass series, Empire of Storms, which will come out in September this year! And well, if we're already waiting, how about the third book for the A Court of Thorns and Roses? Because I don't know if I can handle waiting until next year.
_________________________________________
So this was my random book tag, just because I can. Be sure to come back for more random posts, I do this thing weekly!
PS: I tag all of you who want to have fun with this tag!
0