Here we are, wrapping up another month and what a weird little month it has been. Not just because I have spent the entire month indoors basically but because I've seen the movies I've seen. More precisely I saw three Nicole Kidman movies and I had a weird ride with them all. One of these movies was so weird and so wild that I actually thought I had consumed some sort of drug. Anyway, that being said, I'm excited to bring you the fourth Hidden Gems of 2020. And a very strange movie.
WHY NICOLE KIDMAN?
There is no specific wow-reason why I picked Nicole Kidman. I think part of me just really likes most of the movies I've seen her in. But there's also the possibility of not having seen many other great performances by her. So I guess I was hoping to see those award worthy performances I haven't seen. Well, I'll just spoil it right away, I didn't get any of those. But Kidman has had a pretty interesting and long career. She isn't a comedy actress, nor a rom-com one. Kidman landed on the drama genre and she's been riding that wave quite well. She has had some really heavy, emotional and powerful roles throughout the decades.
So what I'm trying to say is that I'm not necessarily in love with Kidman, but I'd like to be. I mean I like her enough for it to be a pretty big possibility but I don't know what exactly is missing. Maybe it's the three movies I saw for Hidden Gems?
STATISTICS
Rough count on Letterboxd tells me Kidman has appeared in 79 movies. Out of those I've seen 20 which is basically 1/4 of her resume and that's not a lot. I do have to note that most of her 80's and 90's work was almost impossible to find. I had to switch two random picks because I didn't find them (and well, I didn't really go out of my way to look for them).
But I think it all ended up nicely anyway because I got to see three movies I probably wouldn't have ever watched otherwise. My favourite movies from Kidman's filmography are Moulin Rouge, Others, Stroker and Practical Magic.
I've also seen: The Killing of a Sacred Deer, Aquaman, Paddington, The Beguiled, Bombshell, Panic Room, Eyes Wide Shut, Boy Erased, Just Go With It, Happy Feet, Destroyer, The Golden Compass, Cold Mountain, Australia, Before I Go to Sleep and The Stepford Wives.
My picks for the Hidden Gems challenge were random and I ended up watching The Peacemaker (1997), How to Talk to Girls at Parties (2017) and Batman Forever (1995).
THE PEACEMAKER (1997)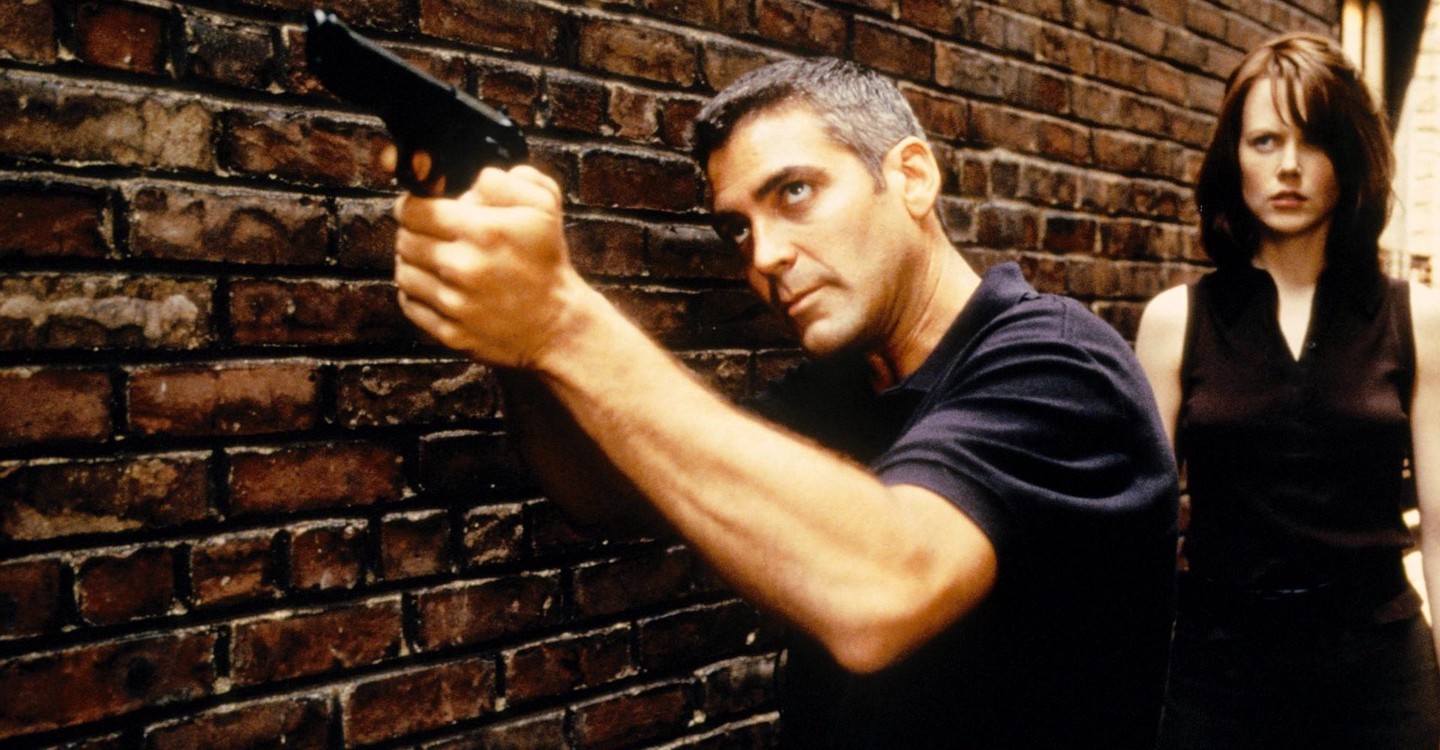 What a dull thriller despite its rather competent cast. Clooney is okay, Kidman is okay but the story was just meh for me. Maybe it's because 90's thrillers really don't do it for me in general. Plus, this movie doesn't age well since its soundtrack is literally one step away from Pirates of the Caribbean. Hans Zimmer did both, this and Pirates, so it's like he warmed up for the Caribbean but now The Peacemaker is sort of ruined. The vibe is just all wrong. If you don't believe me, watch this clip and tell me that's not the Pirates of the Caribbean soundtrack.
Apart from that, The Peacemaker has a very typical terrorist plot that just isn't fascinating. There are many movies with a similar plot and some of them have done a better job. It's been a while since I've seen it now that I'm writing about it and I've already forgetting most of this movie. Except its strange soundtrack.
HOW TO TALK TO GIRLS AT PARTIES (2017)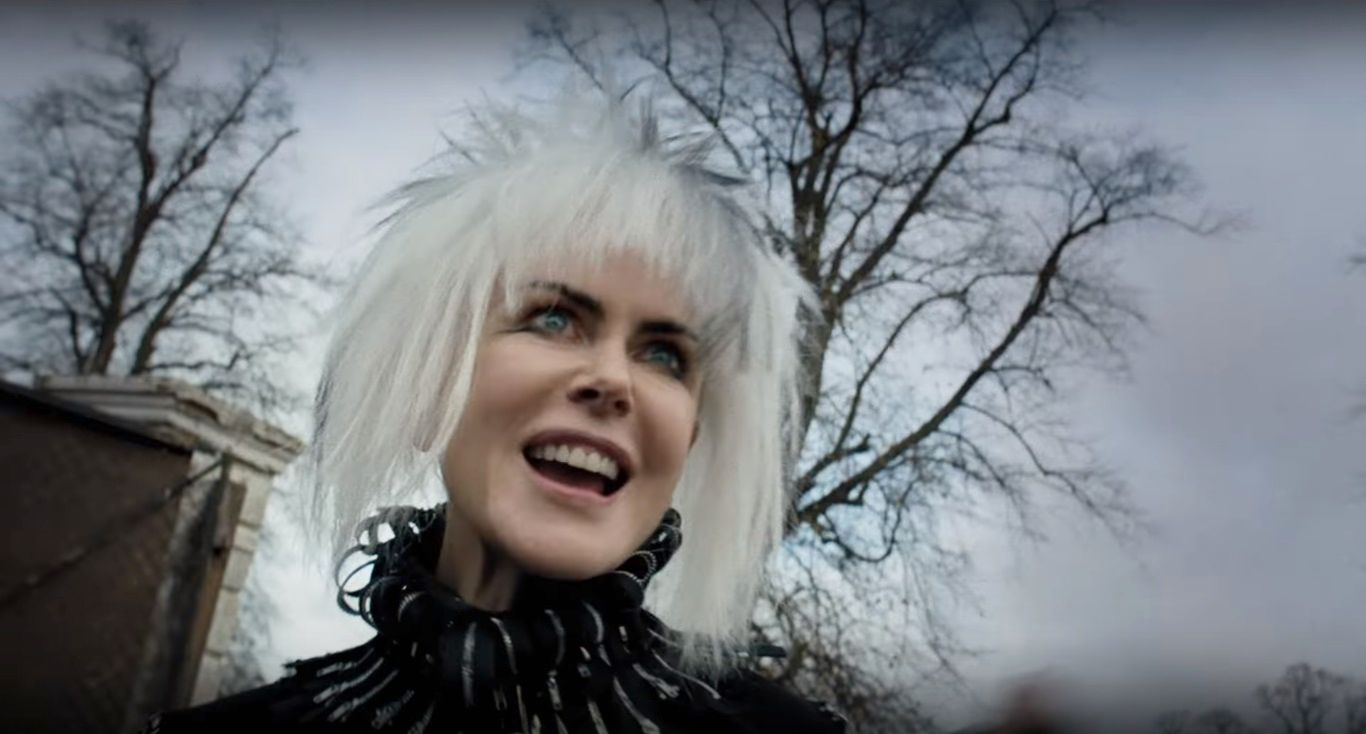 Well this was a ride. This is the strangest movie I've seen in a long time. It's an A24 production and I have to admit, it's probably my least favourite movie of theirs I've seen. It has aliens who come to Earth to investigate something? Honestly, I don't even know but there's this kid who is into punk and he befriends one of the aliens. Nicole Kidman plays the punk-mother and she clearly had fun with this role. Nothing mind blowing though. I did also cringe TWICE because Elle Fanning's alien character puked in somebody's mouth. Disgusting.
The movie did make me laugh by the end because I was finally used to its weird humour. Going in though, the first half was hard to watch since it took me a while to vibe with it. Have to say that this movie didn't seem to have any coherent reason to exist. It didn't add to anything and none of the performances stood out. Other than a few good one liners here and there, How to Talk to Girls at Parties was a big miss.
BATMAN FOREVER (1995)
I did not watch the first two movies because honestly, Batman has been done so many times now that it's scarred into my brain. But I'll tell you this, I was not missing out having not seen the 90's Batman. Oh boy. Was not missing out at all.
The cheesy dialog, the over the top acting, the strangeness of it all. Chris O'Donnell as Robin?! Batman Forever is a hell of a ride and I'm not sure it's a good one. Nicole Kidman played Dr. Chase Meridian, a role she was having fun in but since the movie doesn't age well, it came across strange. Clearly I'm not doing good with these Hidden Gems picks and Kidman didn't save the day.
PS: Nobody was having more fun than Jim Carrey though!
FINAL THOUGHTS
I'm a fan of so many 90's movies but I guess a lot of their appeal is related to nostalgia. Watching many of 90's movies for the first time now is like torturing yourself a little. Yes, they were probably better in the context back then but almost 30 years later, they've lost the touch. And aliens puking in somebody's mouth is a complete turn off for me too so, this month was a complete bust.
---
Previous month on Hidden Gems – JAKE GYLLENHAAL
Next month on Hidden Gems – BRAD PITT
2