With the sudden passing of Chadwick Boseman I decided to dedicate Hidden Gems September to him. Honouring his movies, some of them he made while battling cancer, because that's literally all I can do. There are no words to describe the sadness I felt while watching this months' movies. It was… for a lack of a better word – heartbreaking.
WHY CHADWICK BOSEMAN?
As I said, I decided to honour him by dedicating one month of 2020 to his movies. He wasn't originally in my list because I haven't seen many of his movies. Come to think of it, his career was just picking up. No doubt would Chadwick Boseman provide stellar performances in the years to come if he had the chance. But life is not fair and he had limited time, limited time to give us everything he had and so much more.
I can't do his career or him any justice. As much as I'm concerned, he was an amazingly kind and humble man! So unfair, gosh, it's even difficult to write this here. Anyway. If you want to read a beautiful post dedicated to Chadwick, Katy over at Oh So Geeky put it wonderfully. Chadwick changed Hollywood… now we just have to remember the change and never forget. Rest in power, King!
STATISTICS
Letterboxd has 18 Chadwick Boseman movies listed in his filmography and before this challenge I had seen 6. Not that bad considering some of his early work is less known and four of them don't even have posters attached. Ma Rainey's Black Bottom is not included here as it is not out yet and will be released posthumously.
So I've seen 6 of Chadwick's performances and these are my favourites: Black Panther, Captain America: Civil War and 42. 
I've also seen Avengers Infinity War, Avengers Endgame and Draft Day.
My not so random picks for the Hidden Gems challenge were selected by me and I ended up watching: Get on Up (2014), Marshall (2017) and 21 Bridges (2019).
GET ON UP
The moment I realised I'll be especially emotional was when I saw Chadwick Boseman and Nelsan Ellis together on screen. What a bittersweet movie experience of a legend this was. Get on Up demonstrates how effortless and comfortable Chadwick is on screen. It was a physically demanding role, the mannerisms and dance moves of James Brown combined. And though Chadwick wasn't singing himself, and they used Brown's  voice instead, it felt like he did.
While the performance of Chadwick as well as Nelsan was truly stunning the movie itself was a bit messy for me. Granted, I was an emotional mess but also because the narrative was nonlinear and it confused me. That didn't take away from the magic of seeing Chadwick as the godfather of soul.
MARSHALL
Again based on a true story. Here Chadwick Boseman plays Thurgood Marshall – the first African-American who served as Associate Justice of the Supreme Court of the United States. The movie follows a case earlier in his career. Of course the theme of racism is heavily in focus here. And again a role of importance for Chadwick to tell. He definitely did a good job here as well and the case itself was interesting. I read somewhere that Josh Gad's role was not very true to life but I'll look past that.
Again, I'll go with the same description – effortless. There is a level of comfort Chadwick has on screen, a level of sophistication. And while everyone else does a good job as well it's Chadwick who just shines. Even moping Dan Stevens couldn't take the spotlight away from him. But while the performances were carrying the movie well, I felt like something was missing from Marshall. The run time is a tad bit long for my taste and I actually would loved to see more Marshall and his career that followed this case.
21 BRIDGES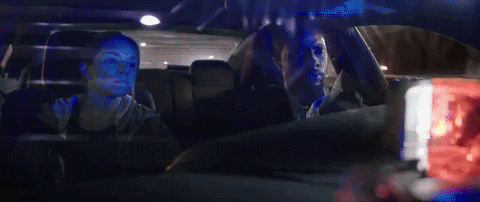 And last but not least, the third movie in my Hidden Gems challenge which certainly won't be the last time I'll be seeing Chadwick on screen. I shall return to his work in the future.. but for now, I'll be honest, I need some time. 21 Bridges made me especially emotional because I think here Chadwick knew. He knew he had limited time, he had be fighting for almost three years but while I felt it, the struggle doesn't really show. His performance never faltered and felt strong throughout.
I liked his chemistry with Sienna Miller, for a moment there it worked. Reading about the fact that Chadwick paid part of his salary to Sienna feels especially sweet after seeing them on screen. There are some good moments in 21 Bridges. Sure the movie is partly elevated due to the circumstances that led me to it. Yet, I think it's not as bad to begin with. Or maybe I'm especially fond of 21 Bridges because here I was watching Chadwick and not a character. And that hurt a whole lot more than I expected.
FINAL THOUGHTS

There is no doubt in my mind that Chadwick was special. He demanded attention on screen no matter the role. While not every role he did was part of a good movie, his conviction was never less from perfect. Maybe it's the fact that it was three in a row, almost 6 hours of Chadwick, but my emotions are kind of wrecked now.
He was just beginning to shine as brightly as he was meant to. And now he is gone. Like many great actors before him, the loss hurts greatly as he kept it a secret and kept working through pain. All while achieving so much in such a short time. To honour him I'm adding 21 Bridges to my current list of Hidden Gems. A movie he produced, a movie he played a character that felt more like Chadwick than the other two in my list here.
And finally, even though I could never really do his work and career any justice, I'll say this. Chadwick Boseman did not just play a King, he did not just portray Black heroes – he was one.
RIP
---
Previous month on Hidden Gems – EMMA STONE
Next month on Hidden Gems –  AMY ADAMS
2