New month, new Hidden Gems challenge. This month I was looking into the career of Amy Adams. An actress that has been bringing it for years but whose filmography is not very familiar to me. Leaving out her miniseries Sharp Objects which I contemplated on watching for this at one point, I crossed off three of her movies to find a hidden gem.
WHY AMY ADAMS?
There aren't many actresses in my radar but I definitely follow Amy Adams' career. Though there are definitely many strong performances of hers I haven't seen, there are plenty of staples. Enchanted and Arrival for instance are definitely stand outs and my favourites. But since I've not seen that many of her performances, especially the ones from the beginning of her career, I figured I should.
I have a feeling a lot of her earlier performances fall into the same category though. While her later performances showcase how talented she really is. I guess those empty and ditsy teens she played was all worth it in the end.
STATISTICS
Letterboxd has 47 Amy Adams movies listed in her filmography and before this challenge I had seen 12. There is also the Sharp Objects miniseries that I still need to see and an upcoming Netflix movie that I count in here.
Out of the 12 movies with Amy I have seen these are my favourites: Arrival, Catch Me If You Can, Enchanted and Wedding Date.
I've also seen Her, Nocturnal Animals, American Hustle, Night at the Museum: Battle of the Smithsonian, Julie & Julia, Doubt, Leap Year and Serving Sara.
My random picks for the Hidden Gems challenge were: Drop Dead Gorgeous (1999), Junebug (2005) and On the Road (2012).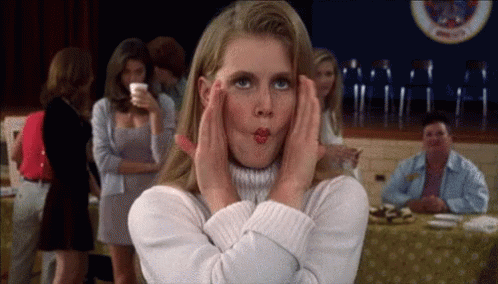 This was Amy Adams' debut performance and she definitely stood out among many well known names such as Kirsten Dunst, Denise Richards and Brittany Murphy. But oh boy, this movie was not up my alley. I get it, it's satire and it's supposed to mock the pageant world but it rubbed me the wrong way. Gun positive segments and the pedophile judge is just the tip of the iceberg. Seeing Kristie Alley aka T*ump lover wasn't a nice experience either. Definitely in that Borat category of comedies I tend to dislike. That isn't to say Amy isn't good here. She is definitely a treat.
Anyway, this is a mockumentary about small town girls competing in their annual local beauty pageant. Things get deadly pretty early on because well, winning is very important to these girls! Dunst is the lead here and is completely fine, very typical of her characters in her other teen movies. Amy as well seems to be the type of naive teen she will play again and again during the early years of her career.
Considering it's Amy's debut performance, I'm super impressed though. She feels effortless on screen and stands out without really trying. But the movie itself doesn't really deserve a hidden gem nod.
Honest to god, I had no idea what this movie was about. I went in completely blind and realised only later that this is Amy's first Oscar nomination performance! She now has six total and no wins which is a crime really. Yet again she portrays this naive young girl who is just too sweet. I can see how she got an Oscar nomination here, she stands out like a bright light in Junebug. Everyone else is subdued and almost dull. Amy also gets one of the more emotional scenes in the movie which just makes you love her even more.
Unfortunately the movie itself is a confusing attempt to tell a story. It's one of those movies that has a lot to say but ends up saying nothing. An art gallery woman goes to hunt down an artist (racist dude) and ends up visiting her husbands family for the first time. I did get the general point, I think, but I thought the entire plot followed the wrong character. Junebug also throws a lot of storylines into the air and catches none. They show no character development for most of the characters. Amy's is the only one that gets a storyline that actually feels like a tangible element of the movie.
The cinematography is alright. I'm not a huge fan of this grainy style in movies, though I do enjoy it in small dozes in music videos or photos. I guess I'm so used to HD now that this kind of VHS vibe feels odd. Anyway, worth to see for Amy but not hidden gems worthy in my opinion.
ON THE ROAD
Last up is On the Road, a movie based on the Jack Kerouac novel by the same name. Haven't read it so went in blind. This is a high calibre movie with a huge cast: Sam Riley, Garrett Hedlund, Kristen Stewart, Elisabeth Moss, Viggo Mortensen, Kirsten Dunst and of course Amy Adams. Main characters here are portrayed by Riley, Hedlund and Stewart. The rest are all supporting and get screen time sparsely.
Amy gets almost no screen time here (hence the no gif but just a still for this one). She plays Viggo's wife and the "roadtrip" takes them to their place for like maybe 10 minutes. She doesn't really do anything here and the whole 2+ hour movie is about Riley almost obsessively pining after Hedlund, who is a dick.
This movie was not something I enjoyed but also didn't dislike. It is slow paced and shows how Kerouac's story came to be I guess. Riley is good here, I feel like he had good screen presence and that surprised me. I guess I haven't seen Riley enough to have a specific opinion about him. Hedlund was alright, super annoying character for me though and Stewart was alright. Again, her character annoyed me too much to fully embrace her here.
All in all it's not a hidden gem because Amy got almost nothing to do here. Wasteful really.
FINAL THOUGHTS
This month I found myself more prepared and didn't watch all the movies back-to-back. It gave me a bit of time to digest all of these and though I did enjoy all of them in some ways, I wasn't blown away. On the Road gave Amy almost nothing to do so she wasn't even given a chance to shine.
And it does seem her earlier roles are similar in terms of characters she was getting. Naive, teen girls who are on the verge of being annoying. Luckily Amy has so much charisma that she is never annoying despite her characters giving her all the opportunities to be just that.
Yet despite all of this, no hidden gems this month. All movies were okay and watchable but I didn't click with anything.
---
Previous month on Hidden Gems – CHADWICK BOSEMAN
Next month on Hidden Gems –  SAOIRSE RONAN
3