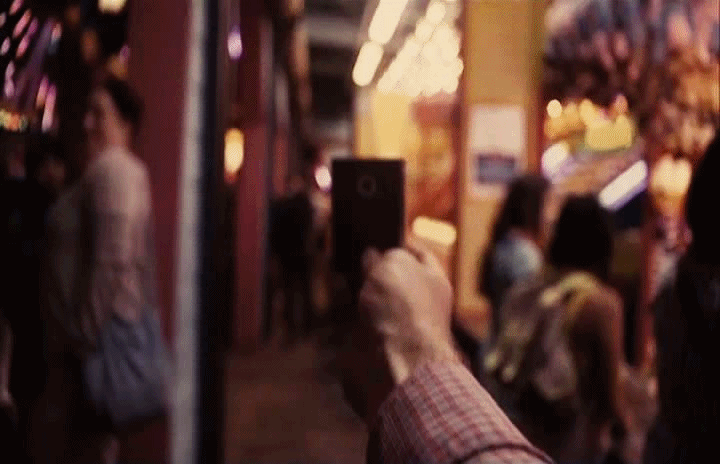 You shall not pass if you want to avoid spoilers.
There's a certain power to Spike Jonze's Her that might not be evident at first but give it time, give it a week even and the idea of Her will slowly but surely build up in your mind into something amazing. That is, after Her you start looking at technology in a whole new way and suddenly you realize, having that artificial friendship/relationship might not be a far fetched idea after all.
Her is not something totally different, the idea of a computer that can think on its own and communicate with people as a normal human being has all been done before, but the way Jonze presented the whole concept was very refreshing. The basic idea is of course science fiction based but Her is far from a typical sci-fi movie, it's a story of Theodore (Joaquin Phoenix) and his operating system Samantha (voiced by Scarlett Johansson) in a near future. That's the whole plot right there, seriously, it is so simple and yet, it's interesting to observe the dynamics between these two characters. Though, if there's that one thing that I'd like to point out as a negative, it would be its length because at times it felt just a little bit dragged. That being said, Her is still a wonderful movie with gorgeous cinematography and probably my favorite Phoenix performance ever.
In a way, Her is pretty much a one man show with Phoenix being on the screen the entire time, accompanied with Johansson's soothing and sensual voice as an unseen character. That's a hard task to take on but I think Phoenix did a wonderful job, especially considering the range of emotions he had to go through during the whole movie. Starting off as a lonely writer, Theodore develops a very strong bond with Samantha, the idea itself is maybe scary for us now, but in Her it's almost normal. In return, Samantha, though simply a computer program, develops strong feelings towards Theodore and their artificial friendship soon turns into a relationship. With sex and all.
Now, this might have been an unthinkable concept ten years ago, but considering where the science is taking things, I'm a little bit frightened and intrigued at the same time. It's probably what Jonze had in mind when he wrote Her, the idea of loving an operating system is pretty much one step further from loving your iPhone or your iPad mini. That's what dawned on me days later, the fact that maybe in ten years time, the science will humanize technology onto a level of being so personal and real, that people like Theodore wouldn't mind the difference… or even worse, wouldn't really see it.
Another thing that made me love Her was the ending. For some reason, the bitterness and sadness of Theodore finally realizing that his relationship with Samantha wasn't unique and special, was the best ending possible. In a human-to-human relationship that situation would mean that Samantha was a cheater and somehow, probably because Jonze was sneaky, we start to hate an operating system. Yes, we know she is not real, she is programmed and yet, we root for Theodore and start disliking Samantha. Even though we never even see her, we still think of her as a human and hence, we are allowed to hate her for what she has done – despite the fact that she most likely had nothing to do with it.
With an ending like that, how can one not like Her – it takes us from an unthinkable reality back to that reality of people having only people to rely on when it comes to friendships and relationships. Though Theodore doesn't really have many people around him, there was Amy (Amy Adams) and she shows us that human interaction is still more precious than anything else. Then there was Theodore's blind date (Olivia Wilde) which gave us a very interesting scene but other than that, not a lot of actual characters. So the lack of human interaction and then giving us Samantha, making us fall for her and taking her away in the end symbolizes the addiction of technology –  phones, computers, they became second nature to us but at the end of the day, it's a person with a pulse that makes us smile and laugh and feel. Sorry if this sounds too deep and profound, I have contemplated on this movie for a long time now and not only does it mean that I think a lot, but it shows that Her really gets under your skin.
Rest assured, Her is an unique movie with a great performance by Phoenix, looks consistently beautiful throughout and has a simple plot carried by a powerful idea behind it. Is it the best of 2013? Well, like I said, the flow of the movie didn't felt as smooth and natural as I would have wanted but it definitely deserves its Best Picture Oscar nomination. It won't win the big one but I'm actually crossing my fingers for Jonze to grab the Best Original Screenplay over Woody Allen. Though Blue Jasmine was great and I loved it as well, there's something about Her's script that just carries itself on a different level.
0