Like for many, Gilmore Girls holds a special place in my heart. I remember binge watching almost the entire series in just weeks, and then rewatching it for those special moments all over again. I cried and laughed with the characters, I rooted for all of them, and like most of us, was devastated when it all ended too soon. Now, years later, we finally had the chance to see it all come to an end in a different way, in a way that would satisfy our hearts. The hearts we had given to those two amazing characters over the years. The hearts that were left a little broken in 2007. The hearts that begged for just a little bit more.
Warning, there are major spoilers ahead.
Before I get to the actual A Year in the Life, I want to clarify something: there are such things as perfect endings. Yes, there are sudden endings to TV shows, but there are also perfect ones – and Friends comes to mind first. Though heartbreaking and utterly cut wrenching, Friends wrapped up its 10 year run perfectly. Even now, I remember the fuzzy feelings during the very emotional last episode. So I do think perfect endings are possible! And it's important to keep this in mind while reading my Gilmore Girls: A Year in the Life review.
At first I figured I should categorise each part with a season, starting with Winter and ending with Fall, but after watching the final episode I decided against it. The reason is actually quite sad – I thought it all didn't matter in the end.  I know it sounds bad, and it isn't a really nice way to say "I disliked the revival" but that's how I feel right now. I feel like the rug was pulled from underneath my feet. I feel like all my beloved characters somehow got lost somewhere over these past 9 years. All that character development that was created for them during the series, was set aside. I feel like I was cheated. And I don't like this feeling at all.
So, I have a choice right now, and that is to either start with the good and end with the bad, or the other way around. I figure I will start with the bad first because that would mean a better ending for this post, something that the revival didn't deliver. And no, I'm not just talking about an happily ever after for Rory and Jess, though yes, that was my biggest wish. I'm talking about closure. I'm talking about that feeling of "they will be alright" flooding over me after finishing a six hour marathon! Sure, there will be loose ends, there will be things left unsaid and character tropes to be continued in fan fiction sights, but this? This was the end they decided to go with!? Where was the feeling of community, where was the town witnessing the lives of their beloved Lorelai finally marrying the grumpiest diner owner in town? Where was the scene with all the familiar faces sitting in chairs, smiling through tears, witnessing another one of those crazy Stars Hollow events? Where was the feeling of togetherness? Where was the feeling of belonging somewhere, belonging in Stars Hollow?
I'm not just mad, I'm also a little sad. I'm sad that I got my hopes up, and I'm sad it has now ended "for real", and it has ended in such a way. For me marriage was never the ideal ending for Lorelai and Luke, and I feel like it was pointless to make their relationship aim towards those "I do" words. Lorelai was always the character who did things her own way, and I feel like living with Luke, building a family with Luke, without the rings, would have been just fine. It felt rushed, and pushed, and just as desperate as the ending the show gave for them in 2007. I feel like the revival didn't highlight them as well as it should have. There was of course the grief of losing her father, and dealing with that, but for me, it was just weird not to have Luke comfort her. Lorelai was clearly dealing with it in her own way, but that whole story line of her realising how much her father meant to her, felt disconnected from the whole. It was like watching two different movies happening at the same time. It was just all so weird, and awkward.
With that in mind, I thought Emily Gilmore's story line was the most thought out. She had a certain character development, though a bit all over the place at times, it did end up somewhere important. But it felt almost like there were a few editing mishaps, and some of her scenes got switched. One moment she was fine, the next she was mad, then she was sad, then she was organising, then she was dismissing all her responsibilities. Which I guess makes sense, she was all over the place because she was missing half of herself. But it felt weird to have seen all those flashbacks to Richard Gilmore happen to Rory instead of Emily. It was just a bit too disarray.
But yes, my biggest beef with the whole revival is Rory Gilmore's character. Her entire story line was dragged out towards this final cliffhanger of an ending, and for what? To destroy all that character development we got to witness for all those years? To throw it all away, and to let her become a mistress to Logan (Matt Czuchry)!? What the hell! Alright, one episode trope, fine, Rory has a thing for Logan and she can't shake it. But to witness a 6 hour marathon with Logan being on the background, living it up with his fiancé, while Rory just drags Paul-Pete-Patrick along because she keeps forgetting him, was brutal. It was so bad that I literally hate Logan right now. I hate Lorelai for not talking any sense into Rory. I hate Rory for even considering that to be something worth her time and effort. I hated everything about it, and it was like one of the main story lines throughout A Year in the Life.
Up until the last twenty minutes I had hope though, I figured maybe they'll do a quick 180 and turn it all around. And they almost did, until they ripped it all to shreds and decided to make it even worse. Pregnant!? Really!? Sorry, but I can't accept that as a valid ending to the series. Full circles can go and die in hell but I won't consider that as an ending to one of my all time favourite shows. Because of course Logan is the father, of course Rory will raise the baby without him because he is engaged to be married to some hot brunette with long legs. And of course it will take 20 years for her to realise that Jess was the only one who ever supported her, who saw her for who she was. Who inspired Rory to write! Who changed because of the love he had for her. Who deserved so much more! Fuck, I'm so mad right now, I can't even make sense of what I'm saying. I just hate everything right now.
Speaking of hate, I freaking hate how long this revival was. No offence, but it was way too long for what it was. It had so many useless filler-scenes that made it drag out, and nothing really happened, and there was not much banter or dialog to enjoy. There was literally a 20+ minute musical scene followed by a scene discussing said musical! There was weird dancing and walking around to a musical track as if they were in a music video. There were endless amount of story lines that didn't end up anywhere! We had a parade that never happened, we had a musical that only got to rehearsals, we had hikes that never happened, we had random cameos with awkward dialogs, and a fake cameo but for what? So that we could hear the words "I'm pregnant" uttered by a soon to be single mother to a child that was conceived through cheating! Well, thank you Gilmore Girls, that was delightful to witness!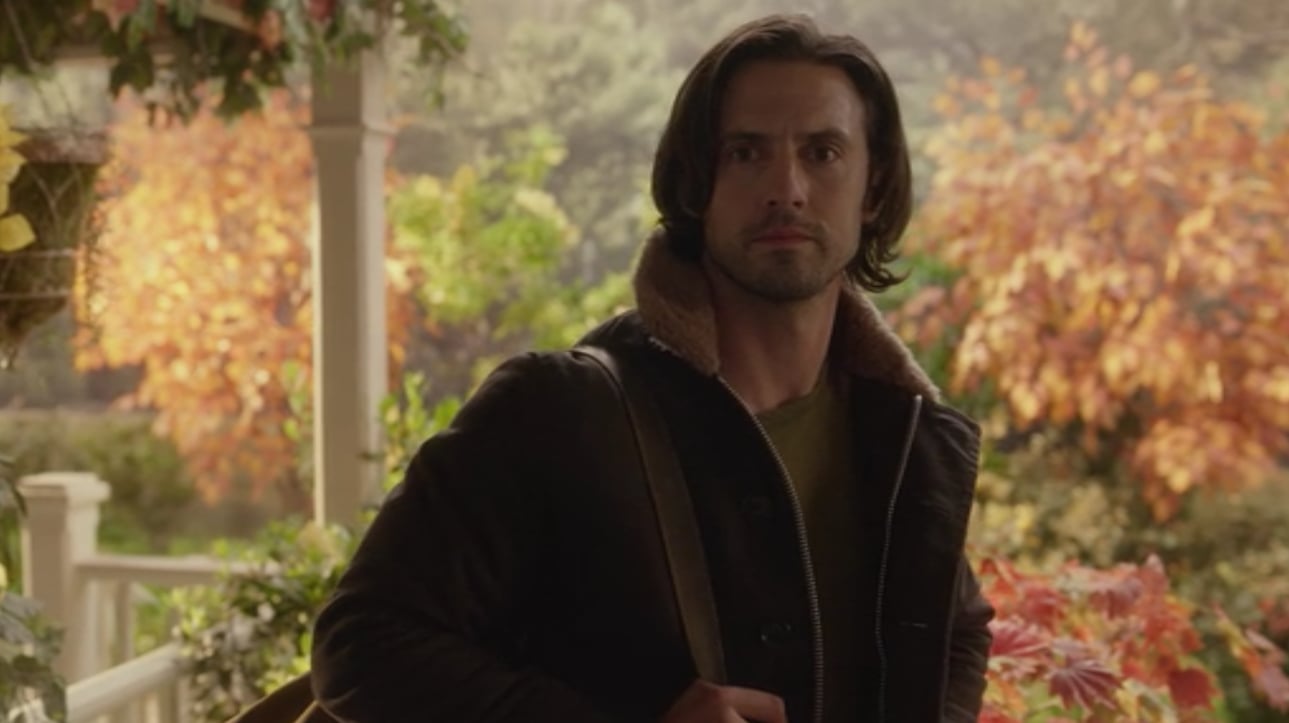 For what is worth though, since I promised to end this post on a positive note, I did enjoy parts of it. I think my favourite was Winter because I was so happy to have it all back. And though it felt a bit stiff at first, everyone soon just eased into it. Some of the cameos were fun, Mae Whitman's appearance was an awesome surprise, though no point to her character what so ever. Peter Kraus turned up and what followed was your typical Lorelai banter scene which were rare in this revival. And then there was Danny Strong, who came back as Doyle, and it was wonderful. I loved how his actual achievements as a screen writer were woven into his character. Too bad Dean (Jared Padalecki) didn't get any Supernatural references. Paris (Liza Weil) was as crazy as she used to be, which was nice, but I feel like she deserved more as a character. Same goes for Sookie (Melissa McCarthy), who didn't get to share any scenes with her husband and children – such a shame! Kirk (Sean Gunn) was adorable and probably the most wholesome character during the entire A Year in the Life. And then there was Jess. My god. I missed him so much, and my heart  breaks for him. I disliked how mediocre his story line was. But I loved how, despite such a small role, he managed to break my heart with just one look. That one look will haunt my dreams for months. So yes, like I said, he deserved so much more.
Another character who deserved more was of course Emily Gilmore. Since this revival took too many years to make, the Gilmore family had suffered a loss that was embedded into the entire revival – Edrward Herrmann as Richard Gilmore was no more. The show did wonderfully with honouring his absence, yet somehow managing to keep his presence. That little scene, taken from the show years ago, with Richard sitting in his study writing brought tears to my eyes. It was a lovely way to remember Herrmann, and Richard, and to see his absence present in Emily's current life, and with everything else in such chaos around, that was at least something A Year in the Life 100% got right.
So usually,' I end my reviews with "all in all" type of summaries that bring my whole experience together into a single thought. Right now, my thoughts are too scattered around to make any sense. Also, I'm still way too disappointed to think about the fact that this might be the end. I say "might be" because I hope this revival, and its end, was a clever trick to postpone the end of Gilmore Girls. But if not, man, they managed to make it even worse somehow. This ending, to view it as an ending, really makes you wonder if reviving something is worth the heartache.
0