Last week was weird, and by weird, I mean horrible and shit but wonderful at the same time. Lower back pain is no fun at all, and even while sitting and not moving much, it hurts and you are constantly feeling discomfort. Meanwhile though, I spent my days watching movies with Sam Rockwell, and doing some light-reading, so it was actually like an enjoyable discomfort..?
We won't have a podcast up this week BUT we do have a poll up that we need your votes on! We each picked a movie from a certain year that we think should have won the Best Picture Oscar over the movie that actually won. And we will discuss the one with most votes in next week's podcast! So go ahead, cast your votes here! We were limited with our picks so if your biggest snub isn't there, so sorry, but vote anyway and leave a comment which movie it should have been. We'll give it an honourable shoutout for sure!
First of all, get ready for a lot of Sam Rockwell in this CB, because oh boy, did I go into the deep end just as Margaret has thought me. And thought me well she has indeed! *bows* Anyway, the first short rant is in relation to his first Golden Globe win, or more precisely, the interview that followed, which is what they do during these big award shows. Well, apparently what they don't do, is check the credibility of these "journalists" asking questions. Because, I kid you not, the first question Sam Rockwell gets asked is "Who are you looking forward to seeing here tonight?" What. The. Actual. Fuck!? He has been an actor for almost 30 years, I think it's safe to say he has met everyone! Besides, how fucking dare someone ask that kind of a question from a veteran actor, who constantly delivers amazing roles, and up until that moment hadn't won any awards for his roles, such a demeaning question?  And I shit you not, the same woman asked the first question for Sterling K. Brown too. Guess what she asked him? "How you went about creating this great part?"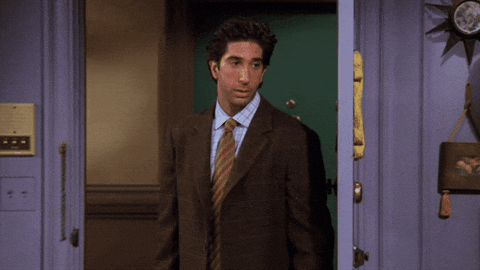 Who are these people in these rooms acting as journalists? Why would anyone think that asking Sam Rockwell a question that has nothing to do with his role, his career or his craft is a great way to start his interview? Poor Sam, like, ugh, I'm so mad for him, especially since that whole backstage interview segment for him was so sad. They brought up Times Up twice (which I kinda get but twice, why?), and the troops? For the love of god. It's like nobody knew who he was. K. Brown was asked,  since he made history by being the first African-American to win in his category, "what did this win mean to him?" and Rockwell, who won his long deserved FIRST GOLDEN GLOBE, gets asked to send a message to service members. Why sure, let's spend his time on these matters rather than praise his career and ask him personal things, which will make him feel less like he's just a message board to a movement and soldiers. I get the importance of it all, sure, but I felt quite bad for Sam after that interview, because those "journalists" should have known and done a much better job! But luckily, IMDb users know and we all did a wonderful job, because he won the STARmeter Fan Favourite Award based on actual search behaviours of 24 million users!! I'd like to think I contributed a lot to that award myself.
Today, or well technically yesterday, Sam won his first SAG Award and man, it was fangirl heaven! His interview on the red carpet with Leslie Bibb revealed their key to a happy and long relationship. Sam's answer was communication, Leslie said it was good sex – it took like a millisecond before I thought about their great communication skills in bed… I think at this point I should stop because I didn't get any sleep last night (and what I mean is I didn't sleep at all), and I think my brain might overheat with these kinds of thoughts. Besides, I already killed half my brain cells last week when I saw this, this AND THIS! Anyway, his speech was great, and THIS IS HOW YOU DO A BACKSTAGE INTERVIEW!!
But last week, as I mentioned, I had back issues (I'll have them this week too), and last Monday was a horrendous day for me altogether, so I decided that Rockwell's movies will cure me. So I watched 11 of his movies last week. One might think I've gone crazy, some my call it going to the deep end, I call it Rock(well)bottom and I fucking love it! And since I've now crossed over to heavy fangirling, which I all documented on Twitter, I've now been heavily featured on Cinematic Corner's last RF – I'm so honoured!
I did warn you to get ready so here we go. Last week on Monday I rewatched Laggies, which in my eyes, deserves a sequel because a domesticated Sam Rockwell, a father of two by then, maybe, yes, I think it would be a hit! Then right after, I watched Galaxy Quest for the first time and it was so much fun!
Then on Tuesday and Wednesday, I took a break for some reason (such a waste of my time, I don't know what I was thinking), and on Thursday I watched Confessions of a Dangerous Mind. Man, he was so good in that! I also watched Band Aid, which didn't have Sam Rockwell in it, but it was still a pretty good movie. A little weird but good kind weird.
On Thursday I saw three movies (one late at night), all for the first time: Choke (I think I went into a trans or something, because thinking back, I can't remember how I could continue with my life after that movie), Conviction (I laughed, I cried, I cried some more and then I was luckily happy again!), and Welcome to Collinwood. The last was a movie I had heard nothing about but I liked it! Sam has a pretty central part there, and he gets to show a lot of his range, and it's a fun heist movie.
Then I had to go to work, so I only saw one movie a day during Friday, I picked to watch Frost/Nixon for the first time, and it was great! So many good performances, Michael Sheen killed it, and Sam had some great moments as a supportive role as well! I had heard of the whole Nixon Watergate stuff before but I had no idea Nixon was such an a**hole. Sorry, but like, I was shocked in a good way during that movie.
On Saturday, before work, I squeezed in Mr. Right, which I had seen before but now saw through new eyes. Man, I do wish he would get more main roles like this, quirky, fun, full of action and jokes. Like, I can picture him as a lead in Guy Ritchie's Snatch type film, he'd be so good! I managed to watch half of Safe Men on Saturday as well, and finished it of on Sunday, and then watched Lawn Dogs. Safe Men was funny, nothing special though, but Lawn Dogs. Oh boy, it's the kind of movie you will think back to as strangely sweet, but also the movie where Sam was completely naked, not once but twice. Then, to put a cherry on top of last week, I rewatched Moon, which is for certain my all time favourite Sam Rockwell movie and a favourite, period.
So this week, I need to rewatch Matchstick Men, Iron Man 2, The Hitchhiker's Guide to the Galaxy, and then, maybe if I can make it, something that I haven't seen yet too. Like Jesse James, Snow Angels and Everybody's Fine. And I need to do that all before Saturday because that's when I have my Sam Rockwell post going up. Very excited for that one. I already started and it's going to be a long one guys, a super super long one.
With my mind on Sam Rockwell during this whole week I didn't do much of anything else, but I did watch the latest episode of Crazy Ex-Girlfriend. Man, that show is great! It's a little weird, but I guess I like weird, and I like the weird songs they have. Plus, Scott Michael Foster is in it this season, who I remember fondly from Greek, and his by far my favourite character after White Josh of course!
Heads up all Bill Hader fans, he will have a new series out on HBO at the end of March called Barry, and it looks great! He plays a hitman, who discovers he has a passion for acting. I already like the idea behind it and the trailer looked great too! Besides, it's HBO, those guys have had some really amazing shows throughout the years (minus a few, *cough* Girls *cough*), and I'm sure Barry would be one of the greats. Plus, it's Hader, he can read the phone book and make me laugh.
Tomb Raider's new trailer came out and you know what, despite the fact that I don't like Vikander, and I think this movie probably won't be good, I'm still going to see it. It look fun based on the trailer, and you know what, if all else fails, I can angry review it afterwards. But, and that's like my biggest beef with this movie, Vikander can't face act. She looks exactly the same in every scene and I can't get any emotion from her. For me, Lara Croft is someone, who will be able to deliver that kind of emotion, so I'm curious to see how likeable her character ends up being.
I reread Simon vs The Homo Sapiens Agenda because of the upcoming Love, Simon movie, and I'm so excited. I really like the book, I like it more now than I did when I first read it, and I'm more thrilled with the movie now. I hope they don't mess it with like they messed with The Duff. Good news, the trailer looks very very promising!
I also finished Queens of Geek, which I didn't love us much but I'll be sure to talk more about it in my reading wrap up in the beginning of February. I'm almost done with The Cruel Prince, which again is something I didn't plan to read, but I was caught up on the hype AND OH MY GOD, I love it! I was rooting for a certain character from the beginning, and I kind of saw through some of his actions, but I'm fine by it all. It's written by Holly Black, and she writes so well, I'm so excited.
Good beat, smooth and if I'll ever get my ass to the gym, I'll be sure to warm up to this one!
Cinematic Corner  shares 10 Best Scenes of 2017
Rambling Film shares an indie gem called Mayhem 
A Film a Day's take on Bright
Two Dollar Cinema shares his Yay's and Boo's for The Mountain Between Us
Returning Videotapes lists her Top 10 Best Television Scores
0