I'm alive. Yet it feels like after last week, and the silence on this blog, I might have been somewhat unconscious while working my butt off. With so much work cramped into just a single week, I feel like I didn't accomplish nothing these past few weeks. But still, I did, which either means that I don't give myself enough credit, or I can do things in my sleep.

Other than work, I guess I have been enjoying the weather and wanting to sunbathe but not having time for it. Hopefully when I finally have time to relax this week, there will be sun and I can turn this pasty white skin into somewhat acceptable. Then I would like to spend some time reading, and hopefully typing up some good posts.
Which brings me to my biggest problem. I don't have anything drafted. And I feel like every post I write, I manage to do it for that specific day and then it's silence for weeks. I have half a post ready for my first TV show post this year, it's been half done for 1,5 weeks. Girl needs to get her shit together!
***
There are also news from work. Out manager has left, and we have a new one. This is such great news! I haven't talked about it in my blog but for almost a year we had a manager, who… for the lack of a better word, was awful! I mean, I'm definitely not manager worthy myself, I know that I have flaws and sometimes I can't really avoid bringing those flaws to the surface, but I could manage better than her. She didn't comprehend her mistakes, she saw them "okay things to do". And while in the beginning I held hope that maybe she will improve, the improvement never came.
In other words, I spent the first half of this year looking for a new job. A job that I never found, after many failed attempts and countless of CV's sent. This process drained me to an empty vessel. I was stressed about work, I was stressed about finding a possible new one. The moment I found out she was quitting, and a week later, when she was gone, the heaviness of the pressure to quit was gone, and I felt a lot better. But it made me realise that while I like my job (though I have days when I don't, but that's normal), it's a stressful one, and I don't know how long I can withstand this pressure. And that in turn, stresses me out. Irony at its best.

The only movie I saw these past two weeks was Blockers. It was a decent comedy, with few very funny scenes and a great message. The role reversal of John Cena's character and his wife was great! Instead of an overprotective mother, we had a very overprotective father, and it's not often that we see this in movies. Especially when that character is huge and masculine. So props for that!
Today I saw Deadpool 2, which I was excited about. I ended up having mixed feelings about it, but I will try to get my thoughts together for a review. This week I will try to squeeze in two Mission Impossible movies (trying to marathon them all before Fallout), and one guilty pleasure one. Not sure which the last one will be, but I'm pretty sure it will have either Chris Evans or Henry Cavill in it. Oh the possibilities.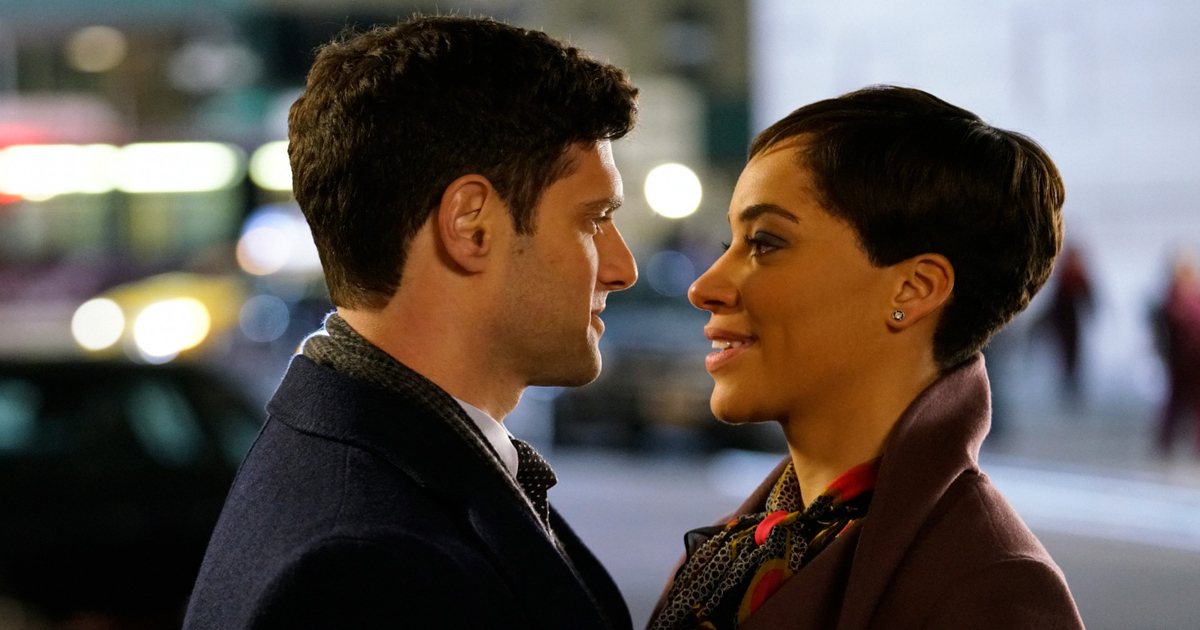 I have been much more productive with TV shows. I continued watching Drop Dead Diva, and now I'm on season 4. So I am half way through, and while the show is loosing a bit of its freshness, it's still decent. Then I caught up with The Good Fight and oh my, it's so good! Justin Bartha's character is my favourite, and I love his relationship with Lucca Quinn, played by Cush Jumbo. Jumbo is so good! She is so good! I just, I am an absolute fangirl.
Then I pretty much hate watched Safe, because I didn't like it, but by the time I really hated it, I was too far into it to quit before the end. There might be a tiny review of it, but it's more likely I will mention it in a list type post. I'll say this though, Michael C. Hall's fake British accent is also super weird and bad, from my point of view. It's like he is doing a textbook accent, and it feels so textbook, that you know it's not his actual accent. I was cringing the whole way through the first episode because of this. And it didn't improve, I just got used to it.
Now with Masterchef Australia back, I have already fallen behind with it. It's already powering through with eliminations and I haven't even seen the first one! Worst fan ever. But to be honest, I enjoy binge watching this show, so I'm not sure if it's also the worst way to fangirl either.

Book wise I have also been quite successful. Since May 9th, I've finished four books and one short story! Now let's hope this reading bug doesn't fly away too soon. So, the books I finished were Leah On the Off Beat by Becky Albertalli, Three Dark Crowns by Kendare Blake, Magnolia by Kristi Cook and Eleanor Oliphant Is Completely Fine by Gail Honeyman. Favourite of them all was Honeyman's novel, which I related to the most. The other favourite was Three Dark Crowns, but since it's first half was a bit slow for my taste, I gave it 4 cups out of 5. The other two were more mediocre but I still enjoyed them. The short story I read was Opal by Maggie Stiefvater, which made me miss Ronan so much, that it made my Opal experience sadder. Still a nice little story to the Raven Cycle series.
Current read, which I'm half way done, is Scythe by Neal Shusterman, which is a dystopian/sci-fi story. It is so good! I'm probably going to give it 5 stars, at least that's my current rating. If that happens, I'm definitely picking up the second novel in its series, Thunderhead. Hopefully that happens this week.

Music wise I've been blessed with two songs, which is a Commercial Break first. Speaking of firsts (smooth), the song that I was constantly listening to a week ago was Jess Glynne's I'll Be There For You. It's a catchy pop track that I can't stop tapping my foot to. Also, I've heard so many Glynne's songs, multiple times, and yet this is the first time I've actually remembered her name.
Second favourite is Anderson .Paak's new single Bubblin which is also catchy and has a nice beat. .Paak's last album Malibu was one of my favourites in 2016. The new album seems to be shaping into a favourite as well.

Feeling Fuzzier shares her thoughts about prequels in Hollywood
Rambling Film reviews Tully
Read Cinematic Corner's weekly Rambling Friday for some boo action
m.Brown finally reviews Infinity War
Oh So Geeky reviews both Deadpool movies
1