As you can remember I promised to list ALL the shows I watched in 2020 in January.  Well I got a bit carried away and now it's February.. but it's never too late! There's going to be A LOT of different things here and Part 2 will contain mostly my favourites. I do know the Golden Globe nominations at this point but those comments shall be reserved for a podcast episode. Trust me, I will have a lot to say! Anyway, take a look at all the shows I watched in 2020 Part 2!
You can find Part 1 here.
Adding this here because I watched this partly in 2020 and then finished it in 2021. I'm now counting it as last years show (total tally 61 now) because I want to leave it to 2020. Not that it's bad, it's just.. bland. Chris Evans and his beard can carry a miniseries for like 3 to 4 episodes max but then something's gotta happen.
This limited drama series is a gripping, character-driven thriller based on the 2012 New York Times best selling novel of the same name by William Landay. An assistant DA's world is shattered when his beloved son gets charged with murder. It's predictable, they do very little to spark any suspicion. Plus as my mom said, it's stupid to end a show like that.
What a strange miniseries… in a best way possible. This is a 3 episode series about a teenager who discovers a swelling on his testicle. He can't tell his Dad about it – he died 7 years ago. His Mum has a million other things on her plate. He can't tell his mates. What can he do about it? It's, and I can be wrong because I watched this ages ago, based on a true story. Nathan Quinn-O'Rawe plays the lead here, it's his first role and honestly, he did super good. It's funny and with a very good life lesson.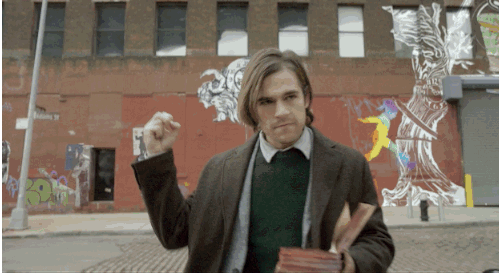 After being recruited to a secretive academy, a group of students discover that the magic they read about as children is very real-and more dangerous than they ever imagined.
So I'm cheating a bit because I didn't finish season 3 and haven't gotten to the other seasons yet. I feel like 2,5 seasons still qualifies this to be in the list and I do plan to finish it so there's that. I binged it mostly during the first lockdown and it just became a bit too much. It's funny, has good characters but I think at one point I just wanted another genre to entertain me. Magic, sarcasm and dark humour can only work for so long.
This is sort of an anthology series with each season focusing on different characters. There's the exception of the lead detective played by Bill Pullman though. The first season has Jessica Biel in it and it was (it really is) so good that they changed their plans. You see it was supposed to be a miniseries but with its success they made into a series. I'm not mad it got upgraded because third season has Matt Bomer and Chris Messina.
It's weird and delicious. Who knows when we'll get season 4 but I'm hoping it has some great stars in its helm. I reviewed all three seasons in one post and you can read it here. 
I watched it AGAIN for a Thursday Movie Picks theme and I have no regrets. Though I had forgotten that I'd seen it The Fades is really good. It's about this boy who starts seeing these zombie like creatures and the whole plot starts there. We have Daniel Kaluuya in his earlier roles, we also have Tom Ellis being all hot and Natalie Dormer is here too. And Iain De Caestecker is the lead who by the way looks completely different here to what he looks like now. It might be that beard…
How many medical shows can one watch? Well I guess a lot because I binged Transplant last year like no other. While it's not the best and probably medically very inaccurate (I can confirm Dr. Mike does not think it's accurate) it's still interesting. It's about an ER doctor, who fled his native Syria to come to Canada, must overcome numerous obstacles to resume a career in the high stakes world of emergency medicine.
I like the representation here because the lead is played by Hamza Haq and he was born in Saudi Arabia. Plus it's Canadian.. I tend to like Canadian shows in these types of genres more than US.
Investigators are confounded over an unspeakable crime that's been committed. I guess I'm cheating here a little because The Outsider should not be this high on my list. There's some good moments here, some shocking bits but as a whole the show just lost me in the middle. It's not the acting, it's not the cinematography, it's not the writing per say.. I think it's the source material but I'm not entirely sure. But I think in the long run it's just forgettable.
This was higher in my list initially but after rewatching parts of it it got knocked down a peg. I had forgotten about the narration but also I think I had purposely forgotten about it. This is a Mindy Kaling production, it's loosely based on her life and it has a very diverse cast. There are good things about it and there are bad. But among the Netflix YA romance shows it doesn't really spark as much joy in me as some another ones in my list here. Yet it's not the worst so still tuning in for season 2.
This is an anthology series that started off with Anna Kendrick finding love. So it's basically a series where each season a new main character finds their lasting love. It takes us from first love to another and it's just like this whole journey.
I loved it when I watched it but 2020 has taken its toll and I remember very little about it. Meaning the specifics and even who she ends up with. Not sure if that's good, it does mean I can rewatch it but also it means it's forgettable. Anyway I'm still tuning in for the second season because it will have a fresh character in its helm. Those involved in the series have made it clear that new seasons will somehow tie into previous installments. Hoping for an LGBTQIA+ main character at some point though.
Long and behold the biggest disappointment of 2020. A Teacher starts off so damn strong and then it just craps on itself. Long story short A Teacher explores the complexities and consequences of a predatory relationship between Claire Wilson, a young teacher at a suburban Texas high school and her student, Eric Walker. We have Kate Mara and Nick Robinson here, giving their all in every scene and the show just.. takes us nowhere.
The first few episodes explore the spark, the forbidden relationship between a teacher and a student. It's romanticised here a little but I figured they'd turn it around in the second half. But what A Teacher does is slow down and what should be a very emotionally gnarling end game becomes a flat delivery of consequences. It's a huge miss for what the show probably set out to do. I wrote a bit about it on Letterboxd here and here.
Had this pretty high up but kept realising it's not that perfect after all.A whirlwind holiday romance builds as cynical Dash and optimistic Lily trade dares, dreams and desires in the notebook they pass back and forth at locations all across New York City. It's fun and sweet but all of that has been done before and will be done in the future. Austin Abrams and Midori Francis are super cute though so I'll still tune in for season 2.
Why does it feel like I saw this ages ago? It's an Amazon original sci-fi show that I loved when it came out in May (it still feels like ages ago though). It's about a man who is able to choose his own afterlife after his untimely death by having his consciousness uploaded into a virtual world. As he gets used to his new life and befriends his angel (real world handler) questions about his death arise. 
Robbie Amell and Andy Allo are great here. It's fun and funny and I had a really good time watching it. Who knows when we'll get season 2 but I definitely plan to rewatch the first season before I jump into the next one. Oh and Kevin Bigley is in it! For those who have seen Sirens will know him from there but he has been in many other TV-shows over the years.
Since this came out in the end of December 2019 you could say I was a bit late to the party. I saw this in the beginning of the year and I was not disappointed. Henry Cavill as the Witcher works, who would have known!?
So basically it's about Geralt of Rivia, a solitary monster hunter, struggles to find his place in a world where people often prove more wicked than beasts. And he says fuck a lot. The show has some flaws and it's not perfect but it is still good entertainment. There's a part of me that wishes the timeline was a little less messy (since for me the twist was predictable) but I guess we can't have it all.
This is not the only non-English show in my list and I'm proud to say I will continue to watch non-English shows in the future. Ragnarok is a Norwegian show and it's a take on Thor. So basically a small Norwegian town experiencing warm winters and violent downpours seems to be headed for another Ragnarok — unless someone intervenes in time.
It's like a teen take on Thor. Loki here, though yet to be confirmed?, is perfect and there is this evil family out there destroying stuff. One of the family members is Fjor, played by Herman Tommeraas (nice guy btw, I saw a few of his Instagram lives), who is this show's bad to good trope I'm guessing. Anyway his character is very compelling.
Trust me the most surprised about an NBC drama making it into my list is me. NBC has, with the exception of This Is Us, been something I've avoided in recent years. It's the week to week schedule and its the mostly cheesy shows. So I was not surprised Manifest had stayed off my radar for two whole seasons.
The show's synopsis is as following: after being presumed dead, passengers onboard Flight 828 return and discover the world has aged five years. As they reintegrate into society, they begin to experience guiding voices and visions, and soon a deeper mystery unfolds. And to my surprise, despite being rough around the edges, I like it a lot. Maybe it's the 2020 making me a bit soft but I'm not mad at it.
Speaking of weekly shows, This Is Us is probably the only show I technically watch that comes out weekly. Granted I wait until a huge amount of episodes are out and then binge it all in one sitting. It's a bit cruel and very heavy but it's like I get to experience it all in one go which means less torture in the long run. That makes sense, right?
Last year I finally continued with the episodes after you know what happens. I took a very long break from This Is Us when I sensed what was coming. EVEN KNOWING that he dies didn't ease the blow those two episodes had. My god. Anyway, I'm now yet again behind and haven't even started with season 5. It's a short one and the last one should be out on February 16th so apparently I'm torturing myself during my vacation. Excellent.
This was almost my favourite teen show of 2020. Alex Rider is a spy series about a very talented kid named Alex Rider. He is based on a book character if I'm not mistaken and there has been a movie. The show does it so much better though and I'm excited to see what happens next. The lead Otto Farrant feels very fitting too, much better than Alex Pettyfer in my opinion. Otto seems nicer which makes his spy skills more surprising in a way. I loved it. You can read my full review here. 
This one is probably something nobody has heard from but I was lucky enough to stumble upon it. This is a show from New Zealand. The synopsis is as following: Head High charts the rise of high school rugby stars, Mana and Tai. Under the guidance of their step-father coach Vince and police officer mum Renee, the brothers fight to achieve the 'Kiwi' dream of the black jersey.
While the show is rooted in rugby it deals a lot with racism as well. It's a good show that definitely deserves more attention. It's not so much about being a big show but a show with a lot of heart and passion to tell a story. And Head High has a lot of heart.
Still not entirely sure where I stand with this show. First season was good and they did deliver a very strong second season. Anyway this is a series about a powerful friendship that blossoms between a tightly wound widow and a free spirit with a shocking secret. Christina Applegate and Linda Cardellini are perfect here and they are a joy to watch. It's not your typical friendship show but that's part of its unique charm.
Second season had big shoes to fill and I think they did a good job. The James Marsden twist was perfect and I loved it a lot. Downside? I don't really remember anything besides that twist and the overall big plot points. So it's no Santa Clarita Diet but it's still fun.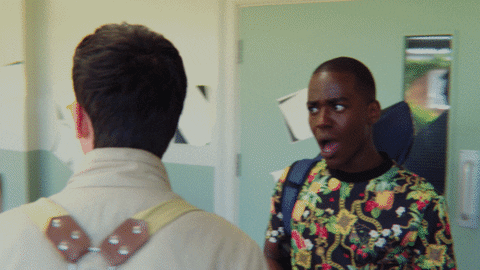 I LOVE THIS SHOW!! I'm not putting it in my top 10 because I'm trying to focus more on 2020 releases in there (with a few exceptions) but it's still one of my favourite teen shows. The humour, the heart, the range of characters here is perfect. While the synopsis is simple (a teenage boy with a sex therapist mother teams up with a high school classmate to set up an underground sex therapy clinic at school), the show itself has evolved into so much more.
The diverse cast, the complicated relationships, the drama, the love, the sex – it's all so good. Everyone is acting their ass off and I just adore them all. I also wrote a review of its second season (as I did with the first) and that just shows how much I love it. You can read my full review of season 2 here.
This was a very strong miniseries and I would put it at first but I wanted to highlight so many shows that I panicked and here we are. It definitely deserves a place in the top 10, heck even the top 5 because When They See Us is that good. It was a big thing in 2019 and I can see why. Ava DuVernay delivers an important story and the performances here are just brilliant.
Those of you who don't know, this is about five teens from Harlem who become trapped in a nightmare when they're falsely accused of a brutal attack in Central Park. It is based on the true story. A true story that should not exist in the world. Yet it does. Watched it a bit after I saw the 13th. And trust me, it was not an easy follow up despite almost two weeks separating these two. Injustice irritates me to my core.
A Spanish teen show that is not afraid to take it too far? Yes, please! I love Elite! There are I think two posts on my blog that are frequently visited and get a lot of clicks so I'm guessing I'm not alone in this. Elite is a strange show though because it makes some questionable decisions at times. I mean.. there's incest in season 3…. but somehow I'm fine with it. Not sure how they got away with that one.
Season 1 starts off with the following: three working-class teenagers begin attending an exclusive private school in Spain, the clash between them and the wealthy students leads to murder. So yes, it has murder, money, class difference and so much more. The third season was bonkers but tied up a lot of story lines so it was almost bitter sweet. You can read my full thoughts here, where I also discuss what season 4 might bring.
Set in an alternate history where masked vigilantes are treated as outlaws, Watchmen embraces the nostalgia of the original groundbreaking graphic novel of the same name, while attempting to break new ground of its own. 
This miniseries was just… it was so good, okay. I don't even know what else to say. While comic book shows can be a hit and miss for me Watchmen definitely made me love this genre a lot more. The cinematography, set design and attention to detail is probably my favourite part here next to the acting. (Oh, is this a good time to admit I have yet to finish season 2 of The Boys – whoops).
My journey with Schitt's Creek did not last long. I discovered in in November of 2019 when I was in US and had access to it on my Netflix. Instead of sleeping I binged most of it there and when I returned I made sure I stuck with it. Now it's over… I'm sad.
It all starts when rich video-store magnate Johnny Rose and his family suddenly find themselves broke, they are forced to leave their pampered lives to regroup in Schitt's Creek. It's a comedy with a lot of problems but no malice. It would be so easy to mock the resistance in Schitt's Creek, it would be easy to deliver a few mean jabs and make fun of a character. Yet Schitt's Creek never does that.
Dan Levy writes the show from the heart and his heart is clearly very pure. Even with the Rose family being formerly rich they never fall into that rich character clicheś (they do a little but not completely) and it's a joy to witness. It's a great show from start to finish that just shows that it doesn't take much to make a show that will remain in the hearts of its fans for years to come.
Yet another show that just pulls at your heart strings and makes you think about family and the family we find for ourselves. It is about a family of former child heroes, now grown apart, must reunite to continue to protect the world. The first season was great and I had no doubt I would love this season as much as I loved the first and I was proven right. It was yet again a joy to experience.
The thing I love about this is that all our heroes make mistakes. Nobody is perfect and yet you root for them. I have immense love for each of them but I do root most for Number Five and Klaus. They are just unique in their own way. That's not to say the others are not. Ben for instance is precious even with so little screen time, Vanya is fabulous and her story arc made so much sense in season 2. Allison had also a strong season that dealt with racism and it hit hard. Diego and Luther have room to grow, apart and together.
What a show… again something that has been happening under the radar for no apparent reason. This is a sci-fi show about time travel. The first season hits so hard you can hardly have time to breathe, season 2 drags a bit but it's gonna be all worth it for what its last season delivers.
In the beginning Josh Futturman, a janitor by day and a gamer by night, is recruited by mysterious visitors to travel through time to prevent the extinction of humanity. Then A LOT of things happen. We have Josh Hutcherson here as a strong lead, Eliza Couple and Derek Wilson are right there next to him and it's a comic race to the end. There's just a lot here and I feel like I'm still the only one talking about it.
I started this in 2020 January and it quickly became one of my all time favourites. The Roy family is known for controlling the biggest media and entertainment company in the world. However, their world changes when their father steps down from the company. The family dynamics here are just perfection. Writing is spot on but the acting!? God, the acting! This is a pure joy from minute one to the end of season 2 and it will be even more so in season 3, no doubt about it.
There are so many things to look forward to from now on. I want it back on my TV soon because I need this show to deliver me the high end drama that it is. HBO is definitely among the best and while Netflix shows are easy to bing and digest, HBO really throws you the kind of shows that linger with you for years. It makes more memorable contributions and Succession is possibly its best yet.
Time to shout out four shows that premiered this year and delivered so well that I had a hard time putting them in order. While it's not a proper Top 4 it's still obvious that these were my favourites this year. So was The Flight Attendant, an HBO show yet again.
A reckless flight attendant with an alcoholism problem, wakes up in the wrong hotel, in the wrong bed, with a dead man – and no idea what happened. When questioned by FBI agents and still unable to piece the night together, she begins to wonder if she could be the killer. While this says a lot it doesn't come near to wrapping up the entire first season. It's packed full with so much mystery and intrigue that it's basically a speed race to the finale. I loved every minute of it. It's as crazy as I felt during my 10 day isolation after being in contact with somebody who tested positive for corona. And oh boy was I crazy during that week.
Me, Nik and Sofia did a two part podcast episode on Normal People so by the end of 2020 I had seen this one twice. I had also read the book it's based on. But even before that second viewing Normal People was already special to me. It is a slow show that takes its time to introduce us characters and then it just starts crushing us and breaking our hearts into tiny pieces.
It follows Marianne and Connell, from different backgrounds but the same small town in Ireland, as they weave in and out of each other's romantic lives. Daisy Edgar-Jones and Paul Mescal are perfect here and it was so easy to talk about this show for hours!! You can listen to the very special Across the Universe podcast episode here, and by the way, I edited it which just makes it even more special to me.
Was there any doubt about The Queen's Gambit making it to my list and landing somewhere in Top 3? I had no doubts about it.
Orphaned at the tender age of nine, prodigious introvert Beth Harmon discovers and masters the game of chess in 1960s USA. But child stardom comes at a price. The miniseries has 7 episodes and it's a brilliant show from start to finish. While few episodes feel better than others, the weaker ones are nothing more than possibilities to take a breath. To think that this took years to get green-lit and people turned it down? Fools.
Chess for me has a special meaning so I think this definitely felt a lot more closer to heart that I expected. I wish I could watch it with my grandmother but since Netflix doesn't have Estonian subtitles I think it will never happen. Shame. It could bring her so much joy. There's also an Estonian actor in the very last scene which now has a bitter sweet taste. The actor Tiit Lilleorg died after testing positive for corona on January 15th. The Queen's Gambit was his last role. RIP.
I wanted to end on a note of pure perfection. Not that The Queen's Gambit wasn't but.. Ted Lasso is something completely different. It follows US American Football coach Ted Lasso heading to the UK to manage a struggling London football team in the top flight of English football. It stars Jason Sudeikis as Ted Lasso, a character who had been created years ago for a commercial and I'm so grateful they gave him a show!
This show is the most wholesome thing to come out of 2020. It starts off bright, funny and yet by the end you're witnessing hardships and challenges the characters are facing. There's so much to love about it, so much to enjoy about it, so much to root for and it's somehow not much talked about. Ted Lasso deserves more and I hope (since this is written before the Golden Globe nominations were announced) it does get some recognition (IT GETS IT!!! – had to insert this Golden Globe comment here because I'm so happy).

The fact that Variety wrote a negative review on it makes me wonder though, did they even finish it? Same type of backlash happened with The Morning Show which had the same formula, 3 episode out at once, the rest of the season weekly.  Both Apple TV+ shows got negative feedback in the beginning. The Morning Show turned it around though because it hit hard in the second half of its first season, as did Ted Lasso!
If you think you go into this to watch an always happy-go-lucky guy win some football matches you are wrong. The show takes a much heavier turn in the end, deals with depression and doesn't shy away from showing the darker side of Ted. So the "Sudeikis does his best with a barely there character" statement by Variety seems completely off. I know this now became a very long paragraph of me defending Ted Lasso but I just realised I hadn't posted a full review and wanted to make up for it.
I also would love to sit down with Ted and talk about life, I feel like he'd have such good advice.
---
This post was written before the award season buzz so I could not add any comments about the nominations even though I have SO MANY COMMENTS! But alas, I will keep it all to myself until the podcast episode where I'll definitely trash some of the noms while celebrating so many of my favourites.
2