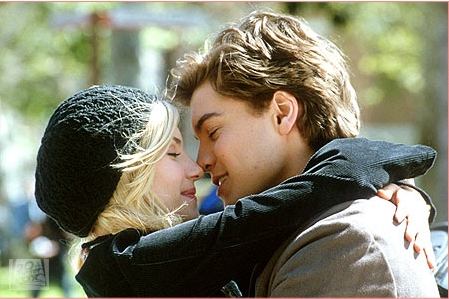 I needed a good comedy fix so I decided to go back in time and watched The Girl Next Door (2004). It has been 6 years since I saw it and thank god for that, because the reuniting was awesome!
Comparing The Girl Next Door to this years comedies I have already watched, I'm disappointed in 2010. And to be honest, the latest years in comedy-world have been "slim pickens" – a lot of old jokes and bad parodies have lacked the originality and the fun factor. What I mean about the fun factor is "the irony in ordinary life situations" – where a lot of comedies go over the top and make it unbelievable and usually I don't find it funny.
A porn-star living next door is not happening to my life pretty soon (a good looking guy next door would be nice) the movie had a sexy Elisha Cuthbert (more known for her role in 24) next door to Emilie Hirsh, a not so popular kid. The story revolves around there love (awww – a nerd and a porn-star) and things get complicated when her ex boss Timothy Olyphant turns up and steels the money that is meant for a foreign exchange student. But in the end – it all comes together and a happy ending makes you smile like it made me smile.
So I recommend it highly when a little comedy is needed because going to the cinemas isn't an option at the moment, at least to my knowledge.
0