To celebrate Chris Evans turning 37 today, I decided to take a look at some of his iconic moments. Now, to keep it contained, I'll only include moments on the big screen, otherwise we might be here forever. So, without further ado, here are 10 iconic Chris Evans moments everyone should know and witness.
1. WHIPPED FOR YOUR PLEASURE
Starting this list off is the infamous whip cream situation that took place in Not Another Teen Movie (2001). A scene, dare I say, put our Chris on the road to stardom. The visual of him walking in, and out, in that delicious package, has been remembered for more than 17 years. Even while the movie itself is long forgotten.


2. THE REAL McSTEAMY
It's no coincidence that the second batch of Chris Evans iconic moments features him mostly naked as well. It's a good look on him, right?! And again, while we all might want to forget both Fantastic Four (2005) and Fantastic 4: Rise of Silver Surfer (2007), we really shouldn't forget those steamy scene stealing smiles.
3. LIKING THE ANGLE OF THE DANGLE
There is no other way to show this moment than in full video mode. This scene from The Losers (2010) is pure gold in every sense of the way. We get the funny side of him, we get the tight-white-shirt side of him. And that song will be now stuck in my head for days, yay!
4. CALL ME, BABY
There isn't a lot I remember from Puncture (2011), other than tattoos, drugs and a beard. It's safe to say two of those things are worth remembering. So let's just enjoy this body… I mean gif.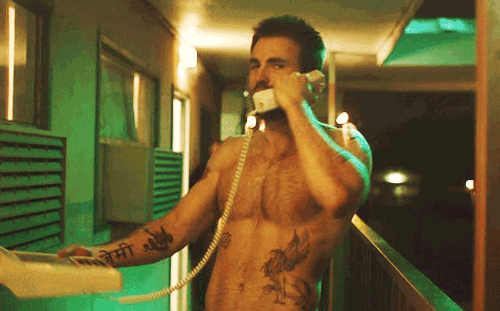 5. OH CAPTAIN, MY CAPTAIN
We're entering Captain America territory, and it's safe to say I've picked moments everyone knows, but there is so much to choose from! But it all begun in this moment from The First Avenger (2011), where every woman was Peggy.
6. GOTTA GET THAT
Before we continue with another Captain America moment, let's take a break and enjoy Evans taking off his clothes in What's Your Number? (2011). A movie that has him naked.. a lot.. again. Apparently every movie maker knows that Evans is best served naked… and I agree.
7. PIERCE ME WITH YOUR …
Okay, one more before Captain Porn…, I mean, …America, makes another appearance. This time I want to shine a spotlight to Evans's beard. And no, not the beard everyone fell in love with this year, but the beard he had in Snowpiercer (2013). Behold, beard porn!
8. RENDER ME SPEECHLESS
While not everyone loves the first Captain America movie, there is no denying that The Winter Soldier (2014) and Civil War (2016) are high on everyone's Marvel list. The action sequences are sharp, Chris looks amazing and both movies are filled with amazing moments. But I picked two, that showcase his skill and strength.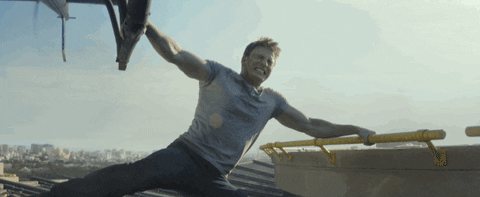 9. SWEET JESUS MARY JOSEPH AKA EVANS AS A FATHER FIGURE
In my height of Evans fangirling, I watched Gifted (2017) and it was the sweetest thing I've seen. Evans has taken on many roles, but seeing him in a role of a father… Safe to say I think my female productive organs started to shift uncontrollably.
10. OVARIES COMBUSTING
Not going to lie, I made this post just for the sole reason to feature all these moments from Infinity War (2018). Though his appearance was brief, his presence was felt… and well, I think most ladies, including me, couldn't have handled more THIS anyway. This Evans is best served in small bites, because too much and well, we might combust from overeating.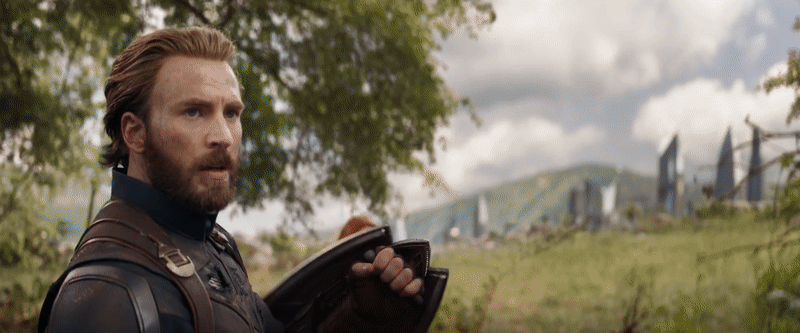 ---
HAPPY BIRTHDAY, CHRIS EVANS!
15